When Altercations Lead to Serious Personal Injury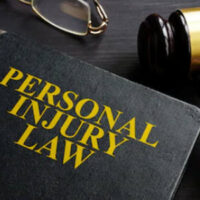 Who among us hasn't had a difference of opinion with a fellow colleague, neighbor, friend, or stranger?  To be sure, the world is fraught with a variety of perceptions, sensitivities, and perspectives.  But what happens when a disagreement leads to a physical altercation?  If serious harm is the result, the assistance of an experienced personal injury attorney may be called for.
Baltimore Incidents 
The sad but true fact of the matter is that Marylanders experience serious altercations every day.  Just a few in recent times include: 
In a horrendous case of neighborhood discontent, a Garrett County man died as a result of an altercation in his yard in late July 2020. After sustaining blunt-force trauma and significant blood loss, the victim developed sepsis, leading to his death just two days later. The death was ruled a homicide by the Coroner.
A woman was stabbed by her boyfriend in Anne Arundel County after an argument, highlighting the heights to which domestic violence can escalate.
In Nottingham, a dispute over a parking stall led one person to attempt to smash into two others with his vehicle.
Following an argument over a cell phone, a fifteen-year-old boy was stabbed by a 13-year old, and later died from his injuries.
Tort Law and Civil Prosecution 
Incidents of assault and/or battery generally are subject to criminal prosecution, but civil charges may be filed, as well.  In a civil suit, damages are generally sought in the form of compensatory and/or punitive judgments.  The level of proof required in such cases is "more probable than not," In the case of an attacker being found to have committed a first-degree assault, (intentionally causing harm to someone), the victim may choose to attempt to recover damages through a civil action.
Wrongful Death 
If an altercation leads to the death of an individual, a civil action may be brought by that person's parents, spouse, child(ren), or other relatives who were reliant on the individual who was killed.
Spouse or Intimate Partner 
Spouses, as well as intimate partners, are entitled to sue for punitive damages in cases of abuse and/or personal injury, if malice motivated the assault.  Malice is defined as an evil intent to injure.   In cases of wrongful death, though, punitive damages are not permissible.  However, a plaintiff may sue for issues related to the death, including the following:
Pain and suffering;
Loss of companionship;
Loss of marital, parental, or filial care;
Mental anguish.
Your Advocate in Personal Injury Cases 
At the Law Office of Hasson D. Barnes, LLC, our knowledgeable Baltimore personal injury lawyers understand the financial  and emotional implications associated with any personal injury, and are prepared to assist you in securing damages to address those issues. Everything from medical expenses and lost wages to pain and suffering may be addressed with aggressive and tenacious legal action. Contact our office to schedule a confidential consultation today.
Resources:
wtop.com/local/2020/03/dc-area-law-enforcement-concerned-over-potential-spike-in-domestic-violence/
tribdem.com/news/cambria-coroner-says-maryland-mans-death-a-homicide-points-to-blood-infection-from-altercation-injuries/article_f77a5176-d51d-11ea-98fd-bb76c5b1b239.html