Baltimore Divorce Lawyer
We are a full-service law firm representing clients throughout Maryland in diverse areas of the law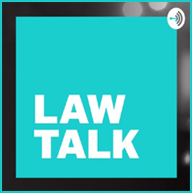 A local Baltimore lawyer focused on meeting client needs and guiding you through the legal process in Maryland
After working for years as an associate attorney in a downtown Baltimore law firm, Hasson D. Barnes opened the doors to his own private practice back in 2009 with the goal of providing the utmost in attention to the client while providing excellent legal services. As a client of Hasson Barnes, you will find the entire experience centered around you and focused on your needs. Our Baltimore divorce lawyers take the time to understand your situation and your legal needs, and we make sure to explain to you what you can expect at any given meeting or hearing throughout the course of your representation. We understand what you are going through, and we are here to help.
Baltimore Family Law
We place a strong emphasis on family law representation at the Law Office of Hasson D. Barnes. We can handle your Maryland divorce and see that you are fairly represented in the equitable distribution of marital property, the determination of child custody, and child support and alimony awards. Our comprehensive family law practice includes assistance with adoption, dependency/CINA issues, protective orders and domestic violence, guardianships, prenuptial agreements, paternity and more.
Personal Injury Representation to Get the Compensation You Need and Deserve
Getting hurt in a car accident, slip and fall or other incident can be painful, costly and traumatic. When the accident could have been avoided but for another party's negligence, justice demands that the responsible party be held accountable for the harm they have caused. Whether negotiating a settlement with the insurance company or taking your case to court, we make sure you get the care and compensation you need and deserve, and that you are not further harmed by having to take on the burden of the additional expenses and challenges placed on you through no fault of your own.
Strong, Effective Criminal Defense in Baltimore City and Baltimore County Courts
With so much at stake, don't trust your criminal case to an inexperienced attorney, and don't make the mistake of pleading guilty without discussing your case with a skilled and knowledgeable Baltimore criminal defense lawyer. We will carefully analyze the prosecution's case against you as well as your available defenses so that we can advise you on your best options. We'll provide strong, aggressive representation designed to achieve a favorable outcome in what may seem like the most difficult or hopeless circumstances.
With our wealth of experience with Maryland courts, judges, masters/magistrates and prosecutors, we can help our clients with the difficult task of determining when, where, and how to bring suit, and when not to.
Your Full-Service Baltimore Law Firm
With a strong attention to detail and a laser focus on client needs, you can count on the Law Office of Hasson D. Barnes to assist you with a wide range of legal needs. We help business owners deal with legal matters for the life of their business, from entity formation to contract litigation, dissolution, transfer, business succession and more. Our real estate practice spans the field from purchase and sale closings to title disputes and landlord-tenant matters. We engage in estate planning to ensure our clients' present and future needs are met regarding health care, financial matters, and the legacy they choose to leave. Finally, if you are involved in any civil litigation matter, the Law Office of Hasson D. Barnes provides diligent, insightful and effective representation, whether in the courtroom, at the negotiating table, or in a mediation session. We have the knowledge, skills and experience to adequately represent your needs.
Help with Your Most Important Baltimore Family & Legal Needs
For practical advice, excellent representation and exceptional service in the circuit and district courts of Baltimore City and Baltimore County, contact the Mount Washington Law Office of Hasson D. Barnes. We offer a variety of payment options, including contingency fee arrangements in personal injury and appropriate civil litigation claims. Weekend and evening meetings are available by appointment. Call our Baltimore divorce lawyers today, and let us help you with your most important legal needs.