Big Rig Accidents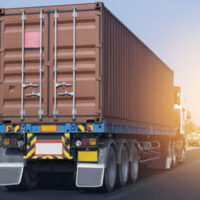 When a tractor-trailer cruised through a red light in Prince George's County, the outcomes were dire. The big rig caused a collision involving five passenger vehicles and a school bus, and resulted in the death of a 32-year old woman, in addition to multiple injuries and hospitalizations. Who knows for how long the horror of the accident will live on in the minds of everyone involved?  And of course, it goes without saying that the physical harm invoked on all parties, along with the financial obligations, will no doubt put a strain on the upcoming weeks, months, and years.  If you can relate to the trauma and devastation of a major accident involving a big rig, it's likely the counsel of a local attorney who focuses on big rig accidents could be of benefit to you.
Alarming Statistics
The fact of the matter is, the size and weight of these behemoths make them extraordinarily dangerous in a collision.  In fact, the numbers indicate that an encounter with a big rig almost never favors passenger vehicles, that are slight and small in comparison:
In 2016 alone, more than 100,000 individuals suffered serious injuries due to accidents involving big rigs;
That same year, there were nearly 4,000 deaths from such collisions;
The majority of fatal incidents involving tractor-trailers occur in rural areas, with just a third occurring on interstates;
Nearly 70 percent of crashes involving injuries and fatalities occur during the daytime;
Under 20 percent of these incidents take place on weekends;
About four percent of accidents involve rigs carrying dangerous loads, such as flammable chemicals.
What we Know about Accidents 
Because these vehicles, which weigh in at roughly quadruple the size of typical passenger cars, are so heavy, slowing down quickly is virtually impossible, particularly when fully loaded.  More often than not, accidents occur when another vehicle or object crosses into the lane of the rig, leaving it no option but to collide.  While one-third of these crashes are the result of the truck-driver's errors or problems, the majority of accidents can be blamed on the driver of the passenger vehicle.  Certainly, every situation must be examined in isolation to determine the contributing factors, although research indicates several common threads:
Distractions that take a driver's focus off of the road;
Fatigued or impaired driving;
Equipment failures;
Speeding;
Poor visibility or road conditions;
Running out of lane and merging or swerving off the road;
Shifting cargo in the rig.
In the Aftermath 
If you or a family member has been involved in a serious accident involving a big rig, we understand the desperation you must feel in the aftermath.  At the Law Office of Hasson D. Barnes, LLC, we have Baltimore truck accident attorneys who spend their time dealing specifically with this type of event, and who know how to investigate and litigate in the best interests of our clients.  Contact our office to schedule a confidential consultation today.
Resource:
baltimore.cbslocal.com/2019/04/11/investigation-finds-tractor-trailer-ran-red-light-in-deadly-pg-county-car-crash-that-left-a-32-year-old-woman-dead/
https://www.hbarneslaw.com/runaway-semi-drops-into-business/