Backyard Pool Drownings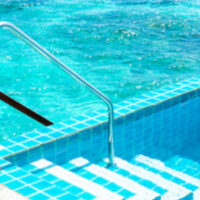 It took only moments for an unsupervised toddler to fall into a backyard pool in the summer of 2019 in Maryland.  By the time a nearby adult realized what had happened, it was too late.  That child did not survive.  Sadly, backyard drownings occur far too often in this nation, leading to devastation for families from coast to coast.
More Cases 
Maryland has had more than its fair share of these horrific incidents; just a couple of recent incidents include:
When a four-year-old Anne Arundel girl fell into the deep end of a backyard pool, other children attempted to rescue her. When they were unable to do so, they got the attention of the girl's grandfather, who dove into the pool to save his granddaughter.  Unable to swim himself, the two struggled, and when firefighters arrived, they found the pair nine feet under water.  Neither survived.
In 2019, a 14-year-old drowned in a Bel Air pool, defying the notion that only toddlers and small children are at risk when unsupervised near the water.
Drowning Statistics
The sad truth is, all too often it is difficult for bystanders to recognize when a swimmer is in trouble, let alone intervene to assist.  Across the country, there are roughly ten fatal drownings every single day. 20 percent of those fatalities are children under the age of 15.  But not every drowning kills.  For every fatality, another five people are treated in emergency rooms, many of whom suffer brain damage due to the loss of oxygen for an extended period of time.  That damage can result in long-term disabilities impacting memory, learning, and basic functioning.
Here in Maryland, drowning was listed as the 2nd leading cause of death for children under the age of five in 2015.
A Tragedy for Families 
The emotional and financial impacts of a backyard drowning incident can be absolutely devastating.  Imagine your child going to a neighbor's backyard to enjoy an afternoon in the sun and water, only to discover that the child will not return to be a part of your family in the ways you'd always anticipated.  The lack of adult supervision, even for just seconds, could mean the death, or the permanent disability, of your child.  The anguish of such a realization is trumped only by the medical bills that accumulate after such an event.  One way to mitigate those expenses involves the assistance of a local personal injury attorney who understands how to pursue such matters.
An Advocate who Cares 
At the Law Office of Hasson D. Barnes, our experienced Baltimore premises liability attorneys empathize with families who are suffering due to the negligence of others with regard to their backyard pools.  You may be entitled to damages to address the fallout of a pool accident, including pain and suffering, medical bills,s and lost wages.  To discuss the circumstances of your case, schedule a confidential consultation in our office today.
Resources:
wtop.com/anne-arundel-county/2017/08/14986791/
baltimoresun.com/maryland/harford/aegis/cng-ag-14-year-old-drowning-20190731-nrdc3quv4vb2lop5lskz4sq2gm-story.html
phpa.health.maryland.gov/OEHFP/CHS/Pages/DrowningPrevention.aspx
capitalgazette.com/news/crime/ac-cn-burnie-drowning-20190619-story.html