Premises Liability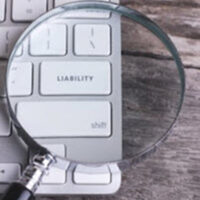 While it may be uncomfortable to pursue a judgment against a friend or neighbor following an accident in their home, the fact of the matter is that home accidents are all too common, and often result in hefty medical bills.  When a resident fails to take adequate precautions to ensure the safety of those who enter the premises, pursuing legal action may well be the only way to ensure that you don't get buried with medical debt. A local personal injury attorney can advise you as to how to proceed.
Home Accidents 
It may surprise some to learn that there are triple the number of home accident fatalities as motor vehicle fatalities in this country.  Reports indicate that someone dies every three seconds due to a residential accident, while thirteen times that number visit emergency rooms to address injuries.  Infuriatingly, many of these incidents are entirely preventable.  What types of negligence threaten safety?  Here are some of the top issues.
Dangerous stairways and walkways: Falls are a major cause of hospitalizations, particularly for the elderly, who experience broken bones and head injuries one out of every five times they fall.  Clearing walkways of snow and ice, removing toys and other obstacles from hallways, and providing sturdy handrails along stairs are all essential to the safety of visitors to any home.
Poor kitchen safety: When children visit a friend, it can be treacherous if cookware handles extend away from the stovetop, making them a temptation for little hands. When supervision is less than adequate, spills from the stove or steam from cooking pots can cause horrendous injuries.
Improper preparation for home fires: A house fire can occur at any time as a result of overloading circuits, untended candles, or cooking mishaps.  Residents who fail to keep smoke detectors in working order or who do not keep a fire extinguisher handy risk a small incident blowing up into an all-out disaster.
Co2 issues: While no one can plan for a problem with carbon monoxide, failing to have working CO2 detectors on all levels of a residence is foolhardy and dangerous.
Unsecured poisons: While many parents understand the importance of locking up cleaning products and paints, they sometimes forget to secure medications that might be tempting for youngsters and teens.
Unsupervised pools: Backyard pools, as well as bathtubs and buckets of water, are all potential drowning sites. When children are not supervised around water, it takes only an instant for a drowning to occur.
When Negligence Costs 
If you or a family member has suffered serious health impacts in someone's home due to improper supervision, maintenance, or safety precautions, you may have no choice but to pursue legal action.  At the Law Office of Hasson D. Barnes, our experienced legal team knows precisely how to proceed.  Contact our Baltimore premises liability attorney today to schedule a confidential consultation.