Your Divorce Attorney Wants to Know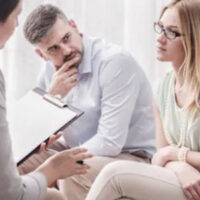 If your marriage is on its last leg, you may have a lot of questions about your emotional, financial, and social well-being moving forward.  Divorce is a big move, and a knowledgeable Maryland divorce attorney can help to answer those questions and more.  Likewise, your attorney will have some questions for you!
Discussion Topics 
The complexities of divorce are many, requiring the experienced team at our office to get a feel for your situation during your initial consultation.  Some items you should be prepared to discuss include these five key issues:
Do you really want to get a divorce? Ending a marriage is a big deal, so you need to be certain it's what you really want.  Are you really ready to split, or are you secretly hoping that talk of divorce might incite your spouse to fight harder for you? Truly, if you're trying to light a fire under your spouse you should be seeing a family therapist, not a divorce attorney. On the other hand, if you are really ready to proceed with a divorce, our office is the right place for you.
If you are certain that you're ready for a split, let's get down to business! We'll want to know a bit about your family—who are they, what are their ages, where do they go to school or work—all the basics that can give us a sense of your current situation.  What are your apprehensions moving forward? Are you concerned about finances, property division, or issues relating to the children? Will confronting your partner with this action put you in danger? What might the most difficult issues be?
The details of your marriage are pertinent. When and where did you get married?  Did you sign a prenuptial agreement?  Do you have a copy of that agreement?  Do either of you have obligations—financial or otherwise—to individuals from previous marriages or relationships?
Are there significant assets and/or debt associated with the marriage? Maryland is an equitable distribution state, meaning that whatever you have that was accrued during the course of the marriage is considered marital property that is to be equally distributed. Do either of you have pension plans or Retirement accounts?  What about profit sharing options, sky miles, or incentive bonuses? Even jewelry and stock holdings are subject to this rule. Your attorney will need to take an in-depth look at your past and current finances in order to develop a plan to divide assets.
Are there any other legal issues that might impact divorce proceedings? Do you own a business, are you involved in a bankruptcy, or is there any other kind of litigation that might complicate matters in your future?
Schedule that Consultation 
If you are ready to move forward with a divorce,  our knowledgeable Baltimore divorce attorneys at the Law Office of Hasson D. Barnes is here to help.  Contact our office today to schedule a confidential consultation.