Wrongful Death: TikTok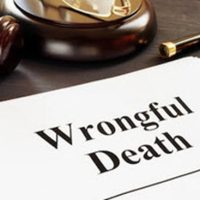 She was a happy little girl—active, healthy, and extremely intelligent. Nylah spoke three languages at just 10 years old.  But that was before she fell prey to the deadly TikTok Blackout Challenge.
Ridiculous Challenges on TikTok 
Parents are frightened.  All kinds of dangerous challenges have popped up on TikTok in recent years, and children and teens have paid the price:
A high school student started a fire at school after engaging in the Penny Challenge—plugging a device in halfway and putting a penny between the prongs.
One 12-year old decided to try out the Fire Challenge: after lighting a puddle of rubbing alcohol on fire, the bottle itself caught fire and exploded. Six months later the child was still undergoing painful treatment for his injuries as he relearned how to stand, dress, and walk.
In the Tide Pod Challenge kids have bitten into Tide Pods, or fried the pods and then chewed them in order to spew soap bubbles from their mouths. Numerous hospitalizations have resulted from the challenge.
In the Blackout Challenge, kids are told to cut off the flow of oxygen to their brains in any number of ways. It has led to countless cases of neurological harms, mental disability and, in the case of one ten year old little girl, death.
Who's Responsible? 
When children and teens experience serious harm or death as a result of dangerous challenges on social media platforms like TikTok, who is responsible? In Nyla's case, her mother asserts that TikTok and its parent company are to blame, claiming that the algorithms on the platform actually direct users to dangerous content through the For You Page.  Nyla, it determined, would be interested in the challenge.  The algorithm was correct, and, as a result, Nyla is dead.
The Wrongful Death Statute in Maryland 
When someone is involved in an incident that results in serious injury, they are entitled to file a personal injury lawsuit.  If, instead, that person dies, their family may file a wrongful death suit, which could result in damages to the tune of over $1.3 million. Damages may address the costs related with the funeral and burial, as well as any medical costs associated with the harmful event. Awards may include damages for pain and suffering, and, in some cases, loss of companionship, financial support, and cost of services that could normally have been performed by the deceased.
Have You Lost a Loved One? 
At The Law Office of Hasson D. Barnes, we understand your pain. If you are suffering the loss of a loved one due to the reckless or negligent actions of someone else, the devastation may feel crippling.  Certainly, Nyla's parents must be going through inexplicable pain. But recourse is within your reach.  You concentrate on the emotional recovery; let our experienced and determined Baltimore wrongful death lawyers focus on obtaining the financial remuneration you deserve.  Schedule a confidential consultation in our office today.
Source:
goodto.com/family/family-news/what-is-blackout-challenge-on-tiktok-trend-662272