Wrongful Death Lawsuit After Impaired Driving Fatality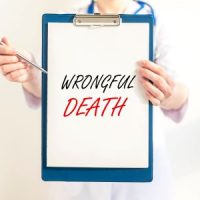 What's worse than having your car break down on the highway? 34-year-old Juan Rivera found out when a mechanical problem sent him to the shoulder of I-695 one evening.  As he stepped out of his vehicle to inspect the problem, a Toyota Tacoma smashed into his disabled vehicle, killing Rivera. The driver of the Tacoma was determined to be impaired and was immediately arrested. It was one more senseless tragedy that resulted from horrendously poor decision-making by individuals who choose to drink or use drugs and drive.
A Serious Problem 
About 30 people die in this country every day as a result of impairment on the road. It accounts for nearly one-third of all traffic fatalities.  Here in Maryland, almost 170 people died in alcohol-related accidents. 70 percent of those incidents involved drivers whose blood alcohol content (BAC) was double the legal limit. The problem is real, and all too frequently harms innocent people who just happen to be in the wrong place at the wrong time.
Wrongful Death Lawsuits 
What recourse do grieving families have after a nonsensical event like this? While nothing can replace a lost loved one, it may be possible to sue a reckless, negligent driver to recover financial damages.  Here in the Free State the parents, children, and/or spouse of the deceased are entitled to file a wrongful death suit (as well as a few others in special circumstances). Financial remuneration may be awarded to address a number of issues, including:
Medical bills if applicable;
Funeral and burial costs;
Property damage associated with the accident;
Future earnings had the deceased survived;
Pain and suffering of the family;
Loss of companionship, parental care, and attention.
Statute of Limitations 
Maryland law requires that a wrongful death claim be filed within three years of an individual's death in this type of situation. (Occupational diseases have different rules).  Oftentimes it is wise to pursue this type of case immediately following the death of a loved one, however, while witnesses' memories are fresh.  At whatever point legal action is started, however, the chances of a successful outcome are dramatically increased when victims' families are represented by experienced, aggressive legal counsel.
Fighting on Your Behalf 
At the Law Office of Hasson D. Barnes, our Baltimore wrongful death attorneys are poised to conduct a thorough investigation into the death of your loved one in an attempt to get the best possible outcomes for you and your family.  We understand that your hearts are broken, and compensation will not fix that.  But we are certain that financial restitution will be helpful in your lives moving forward. Schedule a confidential consultation in our office today.
Source:
news.maryland.gov/msp/2022/06/12/maryland-state-police-investigating-fatal-pedestrian-crash-in-baltimore-county-8/