Workplace Fatalities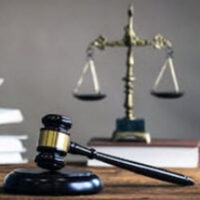 Employers have a basic responsibility to provide a safe workplace for employees.  When they fail in this fundamental duty, it can result in serious injuries, or even death, for employees.  If you or a loved one has suffered extreme harm due to an employer's negligence or recklessness, an experienced local personal injury/wrongful death attorney may be worth consulting.
Maryland Stories 
The range of workplace accidents is quite broad, and often relate to flawed procedures, supervision, or training.  The number of deadly incidents increased by over 30 percent in recent years.  Some of the tragedies from the state include:
One construction worker lost his life after falling down and elevator shaft while working on a building that was undergoing remodeling;
Another was electrocuted after contacting live wires outside a home where he was attaching new siding;
A young worker was buried when a trench in which he was working on sewer lines collapsed.
Common Workplace Hazards 
According to the Occupational Safety and Health Administration (OSHA), over 5,100 workers lost their lives on the job in 2017 alone.  That calculates to over 14 fatalities every single day across the country.  The leading causes of these deaths are falls, being struck by a heavy object, electrocution, or events involving being crushed or caught in machinery.  What types of OSHA regulations are typically cited in workplace accidents?  The following issues lead the list:
Fall protection regulations;
Adequate communications related to hazards;
Ladder and scaffolding issues;
Poor respiratory protection;
Poor lockout standards related to hazardous energy;
Issues related to industrial vehicles;
Poor training related to safety;
Inadequate machinery guards;
Insufficient protections for the face and/or eyes.
Preventing Workplace Fatalities 
Unfortunately, all too often workplace safety programs fail to keep employees safe, the number one goal of such systems.  Why does this occur?  Sometimes there is simply a lack of leadership running these programs; other times managers of these programs attack the issues from the wrong direction, and in some situations, employees simply become cavalier about safety procedures, leading to unnecessary tragedy. One study indicates that a large number of workplace fatalities occur while employees are engaged in tasks that are outside the norm. In other scenarios, newly hired employees lack proper training in safety protocols and workplace routines.  Additionally, limited supervision and mentoring can put all employees at greater risk of serious accidents. Finally, temporary workers or those working as contractors face particularly high risk for fatal accidents, because they are on sites where they lack familiarity with hazards, procedures, culture, and personnel.
Following a Workplace Fatality 
For the families of workers who have been killed on the job, the questions and frustrations surrounding the incident may seem endless.  That's exactly why you need the Law Office of Hasson D. Barnes. LLC, working for you. Our knowledgeable Baltimore personal injury lawyers will get to the bottom of your questions, and fight for justice on your behalf.  Contact our office to schedule a confidential consultation today.
https://www.hbarneslaw.com/life-changing-injuries-to-the-spinal-cord/