Why Americans Divorce & How To Get Started In Maryland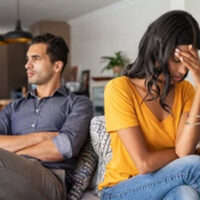 If you are considering a divorce, you're not alone.  Although divorce rates have been declining in the last decade (as have marriage rates), there are still plenty of divorces filed across the country every day. For every 1,000 marriages in America each year, about 15 couples file for divorce.  For whatever the reasons, some couples find that they simply cannot make a life together work.  If that's where you find yourself, having a knowledgeable local attorney can help you moving forward.
Reasons Cited for Divorce 
There are countless reasons that people decide to divorce.  Some of the most frequently named problems include:
A relationship breakdown that results in relentless quarreling and conflict;
One or both partners lack a sense of commitment;
Unfaithfulness with one or more affairs;
A sense of remoteness including limited physical intimacy;
Poor communication strategies;
Physical, mental, verbal, or emotional abuse;
Differing ethics and values;
Issues with addiction;
Loss of love and romance;
Unequal commitment to mutual goals;
Financial distress;
Being too young;
Feeling incompatible.
Older Couples are Less Satisfied 
The divorce rate for couples aged 40 to 79 is double that of their younger counterparts.  Older divorcees cite three key reasons for the collapse of their marriages: 34 percent cited domestic abuse (verbal, emotional, or physical). Coming in as the second most common reason for divorce was the insight that their partner's value system was dissimilar from their own.  Finally, 27 percent of interviewees said infidelity led to a final split.  As couples get older and experience drastic transitions in their lives, they often experience problems with waning romance, substance abuse, and untethered control issues.  These all lead to a sense of disconnection, exacerbated by poor communication.
The Maryland Divorce 
Here in Maryland there are two different kinds of divorce for you to consider:
Absolute: The legal settlement of all matters relating to your marriage, entitling you to remarry if you so desire.  The grounds for an absolute divorce include mutual agreement, adultery, insanity, and criminal imprisonment.
Limited: Many issues are addressed by the court –such as financial matters or custody complications– but the marriage is not officially ended. Grounds for this action include separation (living apart and refraining from sexual intercourse), desertion, and cruelty.
Getting it Done
In order to proceed with a divorce, your experienced Baltimore divorce attorney from the Law Office of Hasson D. Barnes will file appropriate documents with the circuit court representing your county. From there, it's a matter of negotiating the property settlement and working out any parenting plans and support payments if applicable.  Depending on the complexity of your circumstances, the process could be wrapped up in a matter of months or could stretch out for over a year or more. Our divorce team will fight to ensure that your best interests are represented every step of the way.  Contact our Baltimore office for a confidential consultation today.
Resource:
mdcourts.gov/legalhelp/family/divorce