What To Do After A Collision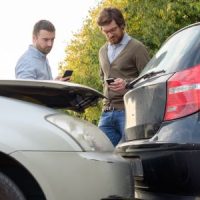 Roadway collisions—sometimes quite serious—are all too commonplace. It's important to know what your responsibilities are after any traffic accident.
Collision Statistics 
There are roughly 100,000-120,000 reported crashes each year in Maryland, with anywhere from 35,000 to 55,000 reported injuries.  Unfortunately, there are also far too many fatalities.  As of the first of December, 493 people had lost their lives in traffic collisions in 2022. Who dies in a  typical accident?
Drivers of vehicles comprise the lion's share of the fatalities, at 308 in the first eleven months of 2022;
Pedestrians make up roughly 23 percent of fatalities, with 113 dead this year;
59 passengers died from January to December 2022;
Bicyclists made up two to three percent of fatalities so far this year.
What to Do When You're in an Accident
 It may seem like a no-brainer, but you should always stop to assess the situation after you're involved in an accident:
If possible, move your vehicle out of traffic.
If you or anyone else is feeling pain or is injured, seek medical attention immediately. You may think it's silly to be seen by a doctor for what seems like minor issues, but it's entirely possible that seemingly inconsequential medical issues develop into serious, even life-threatening problems later. It makes sense to get checked out, and it also happens to be your legal responsibility.
Call 911, even if the accident isn't serious. Having a police report will help you avoid potential legal problems down the road.
Exchange driver's licenses and insurance information with the other driver.
If there are witnesses, try to get their contact information.
When law enforcement arrives, do not admit guilt.
What if the Other Driver Leaves? 
Unfortunately, there are sometimes circumstances when the other vehicle leaves the scene without exchanging information or waiting for the police to arrive.  In that scenario, try to get as much information as possible about the other vehicle.  Take pictures if you get the chance, and memorize the license plate number if you have the wherewithal to do so.
Should You File a Lawsuit? 
In the event there are serious injuries or fatalities, and the other party is at fault, the next step is to contact an experienced, local personal injury/wrongful death attorney who is willing to go to bat on your behalf.  You will be looking at substantial medical bills, as well as the potential of lost wages and other expenses, so it could be well worth the effort of making that call.
Advocating for You 
At The Law Office of Hasson D. Brown, our Baltimore personal injury attorneys are prepared to get to the bottom of the cause of the accident.  If negligence or recklessness on the part of the other driver has resulted in turning your life upside down, allow us to help.  Schedule a confidential consultation in our office to discuss the possibilities today.
Source:
zerodeathsmd.gov/resources/crashdata/