What Happens After a Rollover Crash?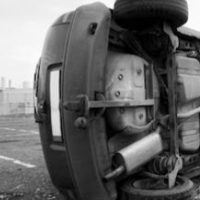 What could be more terrifying than feeling your vehicle tumble as you sit inside, unable to do a thing to stop the momentum of the malicious churning?  Certainly, experiencing a rollover crash is something no one wishes for.  Nonetheless, these accidents occur far too often, resulting in serious injuries and death. If you or a loved one has been the victim of rollover crash, the assistance of a local personal injury attorney could be of benefit to you now.
Local Rollovers 
Unfortunately, the Baltimore area is not immune to these violent accidents; you may have seen or heard about some rollover crashes in the news:
A single-vehicle accident on I-695 in Baltimore County involving a vehicle that flipped over, trapping one person, who was then hospitalized with severe injuries;
Two individuals were seriously injured after a rollover accident in Pasadena;
A woman was killed after being ejected from her vehicle as it rolled over in Baltimore.
How do Rollovers Happen? 
The issues that contribute to rollover accidents vary, but the National Highway Traffic Safety Administration reports that in many instances, vehicles are tripped when one or more tires leave the pavement and contact softer material on the roadside, or when they clip guardrails, curbs, or other objects. Factors that frequently contribute to these accidents include:
Alcohol impairment: About half of rollover incidents involve alcohol;
Speed: Nearly eight in ten fatal rollover accidents occur at speeds of 55 mph or more;
Driver Issues: Distracted driving, medical issues, or attempts to swerve around obstacles in the roadway may impact a driver's ability to maintain control of the vehicle;
Vehicle shape: SUV's and other high profile vehicles with a higher center of gravity are more likely to be involved in rollovers;
Road and weather conditions: Slick or icy roads, limited visibility, and poor road conditions may all contribute to rollover accidents;
Mechanical Issues: Tire blowouts or other problems related to the vehicle itself may cause a rollover.
Consequences of Rollovers 
All too often innocent people are injured in rollover crashes, and the resulting carnage is devastating.  Victims of poor driving decisions include passengers in single and multiple vehicle crashes, and individuals hit by errant drivers.  In the aftermath, fatalities or serious injuries may include issues ranging from lacerations and broken bones to spinal cord injuries and amputations.  And that's just the physical suffering.
After a Rollover 
If you or a family member has suffered the effects of a rollover accident that occurred as a result of another driver's mistakes on the road, the experienced, effective legal team at the Law Office of Hasson D, Barnes, LLC can help. Contact our Baltimore car accident attorneys today to schedule a confidential legal consultation.
Resource:
safercar.gov/Vehicle-Shoppers/Rollover/Causes