Time For A Divorce Shower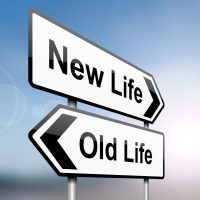 A divorce shower? You've got to be kidding! Since when do people celebrate the end of a marriage? Actually, it's happening more often than you might think.  And why not? When you split up, it generally means splitting up all the stuff you have.  Maybe you no longer have a crock pot, a spatula, or even a set of dishes.  A divorce shower is just the thing to help you get over the hump of starting over!  So put your head together with a true blue buddy to get planning the ultimate divorce party!
What is it Exactly? 
If you've ever been to a wedding or baby shower, or even a birthday party, you get the idea of a divorce shower.  It's simply a gathering of friends and family who are there to stand by your side during a big milestone in your life.  Whether you're broken up about your divorce or dancing in circles, it's a great reason to get together.  And in addition to the comradery, it doesn't hurt that you'll be getting some essentials that will give you a leg up on your new single life.
How Do People Know What You Need?
 Just like for any other big event, you can register for the items you need. There are registries that you can google and voila!  Everything from blenders to towels can be selected and guests can get you exactly what you need!
A Theme for the Party! 
As you think about how the party will unfold, it might be fun to come up with a theme:  whether you gather at a spa for massages, a bar for drinks, or someone's living room for a good time, a fun theme can help set the tone for the get-together.  These Boots Were Made for Walking…I Can See Clearly Now…Pack it Up…Dance Again… find a theme that fits the mood and works for the people in attendance.
Isn't it Sort of Crass? 
Ok—maybe it's a little unholy—but don't take this party idea too seriously.  It is really just a time to take a breath and say good-bye to the past and hello to the future.  It can be a mellow reflective time, or an all-out bash.  Either way, it's a way to put your stamp on the moment and to let loved ones share a peek into tomorrow.
Finalize the Divorce First! 
At the Law Office of Hasson D. Barnes, our Baltimore family lawyers probably won't have much of a hand in planning your divorce shower, but our experienced family law attorneys will have your back as you go through the actual divorce, helping you to make the decisions that will best suit you going forward.  To discuss your divorce plans, schedule a confidential consultation in our office today.