Rich And Famous Divorce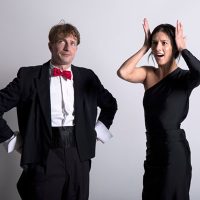 Celebrity couples are oh-so-enviable!  Their weddings are often extravagant, glitzy affairs, and then they go on to live in marvelous houses, take lavish vacations, wear expensive designer clothes, and experience every benefit one could imagine.  So why then, do so many celebrity marriages wind up on the rocks?
What's Behind the Unhappiness? 
Even though money and social prominence appear to be delectable benefits in life and love, the fact is that celebrity divorce rates are appreciably higher than the rates for the rest of us.  Recent news of divorce includes Maryland's Monique and Chris Samuels, not to mention Lisa and Lenny Hochstein, Gisele Bundchen and Tom Brady, and Billy Ray and Tish Cyrus.  For many, it may be tough to envision what could possibly taint the enchanted worlds of celebrity couples.
One important fact is that celebrity couples commonly have the resources to survive comfortably on When spousal and child support demands come in at what seem to be exorbitant numbers, it's nothing celebs can't get a grip on.  Likewise, coming up with the money to run two independent households isn't nearly the burden for these folks that many others face.  And anyway, most of these divorces are protected with prenup agreements that minimize the worry and bickering out of the process of divorce.
Another element factoring into celebrity divorce is the social conditioning that is so accepting of divorce. Many celebrities come from divorced families themselves and see divorce among family and friends regularly. It's simply not taboo to divorce when it's part of the culture among friends and family.
The vibrant lifestyles of the rich and famous can include a bit of "rollercoastering" with their public image, finances, and fortunes in general, which can take a toll on the relationship. And we've all heard about how stardom can change people, who don't seem to be grounded, leading to serious damage to a marriage.
Finally, consider all the travel celebrities enjoy! The rich and famous are often involved in independent pursuits that take them all over the country and even the world. Being away from their spouses and living through chaotic, taxing schedules can be tough—not to mention it could lead to the occasional wandering eye.
When it's Your Divorce
 Regardless of who you are or what led to your divorce, the dedicated and experienced Baltimore family attorneys at The Law Office of Hasson D. Barnes have your back.  Wherever the challenges lie in your split, we are prepared to do what it takes to achieve the best possible outcomes for you.  Give us a call in our Baltimore office today to schedule a confidential consultation.
Source:
usmagazine.com/celebrity-news/news/rhops-monique-samuels-and-chris-samuels-split-details/