Responding to Medical Malpractice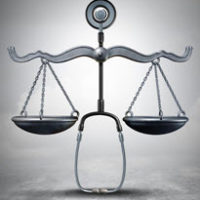 When a 19-year-old young man collapsed and fell to the ground while out on a run, his family had to hear the agonizing news that his death was related to a heart arrhythmia that had only recently been diagnosed. His father, Dr. John James, was unwilling to accept the explanation that his son's death was unavoidable: he blamed the cardiologists who failed to replace potassium, and who neglected to warn the young man about the potential fatal consequences of running. The catastrophic lack of communication, James says, was the real culprit behind his son's death.
If you've lost a loved one due to a similar lack of communication or some other form of medical malpractice, an attorney who is devoted to such cases may be able to help.
Fatalities All too Common 
While one would hope that instances of medical malpractice that lead to death in this country are rare, studies indicate that anywhere from 250,000 to a quarter of a million such cases occur every year here in America.
Identifying Medical Malpractice
Patients are entitled to expect a high standard of care when seeking medical treatment. When physicians fail to provide that standard of care, they may be held responsible for negative outcomes in a court of law. Several factors are weighed when determining whether or not doctor has committed medical malpractice:
Was the treatment substandard? Did doctors adhere to the usual canons of medical practice?
Did real harm occur as a result of medical decisions or actions, or the lack thereof?
Did the injury, which resulted from negligence, have considerable consequences?
1.    Did the patient suffer?
2.    Did the patient experience enduring hardships?
3.    Was significant pain endured on a chronic basis?
4.    Was the patient's income appreciably affected?
5.    Was a disability or death the result of the medical negligence?
Legal Elements to be Proven
There are four key elements that must be shown in order to make a case for medical malpractice:
The physician had a duty to provide a particular level of care;
That duty was violated;
An injury was the result of the breach of duty;
There were damages resulting from the harm caused by the physician's breach of care.
Common Examples of Malpractice
Doctors may engage in malpractice in a number of ways, including:
Failing to diagnose a condition, or misdiagnosing one;
Performing surgery that was not necessary, or performing it incorrectly;
Discharging a patient too soon;
Inadequately responding to testing, or failing to perform necessary tests altogether;
Making prescription errors;
Leaving surgical items in a patient's body, such as sponges or tools;
Performing surgery on the wrong body part;
Exposing a patient to serious infections.
Response to Medical Malpractice
When you entrust your health, or that of a loved one, to a doctor, you are literally putting a life in their hands. It is reasonable to anticipate that any physician will handle that life with the utmost caution and care. If that doesn't happen, the experienced legal team at the Law Office of Hasson D. Barnes, LLC, will fight for justice on your behalf. Call our Baltimore office to schedule a confidential consultation today.
Resource:
cnbc.com/2018/02/22/medical-errors-third-leading-cause-of-death-in-america.html