Productive Divorce Negotiations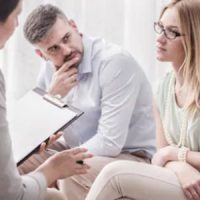 If you're going through a divorce, you know how emotional the process can be. It is usually difficult to converse with someone that you want out of your life; if poor communication was a problem throughout the marriage, it will be even harder now. To achieve the best results in divorce negotiations, then, you're going to have to both manage your expectations and manage your own behavior.
Get Grounded 
Prior to any discussions with your spouse, it's important that you think about your goals. Be sure to do your research and understand the legal requirements with regard to child custody, visitation, property and debt division, and child support, spousal support, retirement accounts, insurance, and so forth.
Options Exist 
You may not realize that there is an option to traditional divorce proceedings. Learn about and consider whether you would like to go through the traditional divorce process or divorce mediation.  Depending on your situation, it could impact the time and cost of your divorce.
 Tips for Success 
How can you commit to participating in successful negotiations, and what will it mean for you? Here are some ideas:
Be rational in your thoughts and presentation;
Set up basic ground rules for courteous discussion;
Express that your goal a fair outcome for both parties;
Address with the circumstances you have, not the situation you wish you had;
Make sure to use a calm voice when speaking;
Make an effort to think about things from your spouse's perspective;
Express gratitude for the positive things your spouse has contributed;
Never blame; instead accept responsibility for your part in the ending off the marriage;
When things get tough, suggest brainstorming solutions;
Avoid pressuring your spouse—give time for them to consider your ideas;
Always indicate your willingness to compromise—demonstrate that you're willing to give up something;
Truly listen to the other side;
Never interrupt;
Couch your ideas as preferences, not demands;
When tensions mount, take a time out;
Set a goal to find happiness, not to get revenge;
If the issues are untenable consider finding a relationship therapist to help;
Maintain grace and integrity;
Don't get panicked when you hit a roadblock;
Breathe through the discomfort;
Avoid squabbles over minor details by staying focused on the big picture;
Make decisions based on what is good for your kids;
Don't just shut down alien ideas: take time to think over anything presented.
If Positive Communication is Tough for your Spouse 
Some people are just plain terrible communicators.  If that's the case, here are some additional tips: 
Start with your own draft of ideas, and see where you agree from the onset;
Thank your spouse for insights when good ideas emerge;
When you're dealing with a stubborn stance, continually restate your wish for a fair outcome;
Validate your spouse's thinking when you can;
Always behave with civility and poise– whatever you say could eventually make it in front of the judge.
Getting Through Tough Discussions 
At The Law Office of Hasson D. Barnes, our experienced Baltimore family attorneys and mediators are adept at handling tough negotiations, and will support you in working toward the best possible outcomes in your divorce.  Schedule a confidential consultation in our office to discuss your goals today.