Police Encounter Leads to Wrongful Death Settlement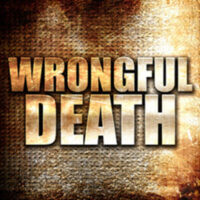 Members of the public have interactions with law enforcement personnel every day in Maryland.  Some of those encounters are barely a blip on the radar; some involve a level of resistance.  Others, still, involve individuals suffering from mental illnesses, emotional distress, or drug-induced symptoms.  Rarely do circumstances result in a fatality.  When it does, an investigation is called for.  Sometimes, lawsuits arise, and the facts point to the possibility that improper actions led to the wrongful death of an individual.  In such cases, having an attorney who is experienced with wrongful death issues on your side is absolutely essential.
Baltimore County Incident
When 21-year old Tawon Boyd called police to report an intruder in his home at 3:00 a.m. one September morning, officers arrived to find a confused Boyd, sweating profusely and seemingly paranoid.  Boyd ran from officers and attempted to get into their locked patrol vehicle.  Unable to gain entry, he then ran to the home of a neighbor, where he screamed for help, asking for anyone there to call police.  Officers restrained Boyd, and a physical altercation occurred involving three police and Boyd.  Officers deduced that Boyd was experiencing some sort of medical emergency, possibly related to drugs, and had emergency medical technicians administer the drug Haldol to calm him before taking him to a local hospital for a medical evaluation. Tragically, Boyd died shortly thereafter.  His family then filed a wrongful death lawsuit against the county, alleging that the administration if the antipsychotic drug was directly related to Boyd's demise.
The state medical examiner found the death to be accidental, most likely a result of Boyd's use of an illicit drug –N-Ethypentylone—commonly known as bath salts. According to the report, improper restraint played no part in the death.  Furthermore, no experts could conclude that the Haldol contributed to the fatality. Nonetheless, because EMT's are prohibited from administering Haldol in response to a patient's excited delirium as per state protocol, Boyd's family did have a case worth pursuing.
Rather than endure a trial, both sides agreed to a settlement of $1.1 million.  Further details of the agreement are undisclosed.
Previous Cases Related to Use of Force 
This was not the first case against the county.  A 2016 settlement for $1.5 million was related to an alleged chokehold that an officer used on a 17-year old who subsequently died.  And in 2013, the county reached an agreement to settle a case involving a police shooting.  That award was for $1 million.
Pursuing Justice 
While no amount of money can ever truly compensate for the untimely loss of a loved one, when a wrongful death occurs at the hands of law enforcement or other government entities, some sort of justice is required.  At the Law Office of Hasson D. Barnes, LLC, our Baltimore wrongful death lawyers aggressively pursue the outcomes families deserve after such a tragedy.  To discuss the circumstances of your situation, schedule a confidential consultation in our office today.
Resources:
ems1.com/lawsuit/articles/baltimore-county-to-pay-more-than-11m-to-settle-wrongful-death-lawsuit-74hSZkvF50jBYfL8/
baltimoresun.com/news/crime/bs-md-co-tawon-boyd-lawsuit-20170918-story.html
https://www.hbarneslaw.com/drunk-driving-and-wrongful-death/