Personal Injury & Wrongful Death Claims for Nursing Home Neglect & Abuse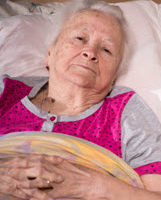 Sadly, far too many elderly residents die in nursing homes every year due to neglect or sometimes intentional infliction of harm. In fact, according to one study, 30 percent of nursing homes in the U.S. have been cited for thousands of instances of abuse each year, abuse that includes bedsores, dehydration, preventable accidents, inadequate medical care, malnutrition, inadequate sanitation and hygiene. And this just covers the physical abuse; the elderly are also frequently taken advantage of financially as well.
Some of the most common tragedies that have led to family members suing nursing homes have included residents becoming dehydrated and/or otherwise sick and having to be hospitalized, developing serious bedsores (and having to be hospitalized as a result), developing an infection due to conditions that arose from neglect, and thus having to be hospitalized or ultimately leading to their death, etc. When a loved one dies in a nursing home due to what appears to be neglect or foul play, understandably, family members sometimes want to bring a wrongful death lawsuit in order to achieve justice for their loved ones and hopefully prevent the facility and/or staff responsible for that death from doing the same thing to someone else. Below, we discuss the logistics of bringing claims like these.
Bringing Wrongful Death Claims in Maryland
In Maryland, surviving family members (such as parents, children, and spouses, etc.) can bring a wrongful death claim for harm to themselves, as well as harm to the deceased. Damages sought for claims like these can include those seeking restitution for emotional pain and suffering, loss of attention, companionship, comfort, advice, filial care, guidance, society, protection, marital care, parental care, etc., and mental anguish.
Sometimes, families will also choose to pair a wrongful death claim with other claims – such as fraud – particularly if they feel that they or the resident was misled in any way as to the care their loved one was receiving. Some of the common allegations that accompany wrongful death claims can include failure of the facility to provide for adequate staff in order to reasonably care for the residents, as well as failure to follow their own protocols and alert residents' doctors when medical issues arise.
Contact Our Experienced Maryland Personal Injury & Wrongful Death Attorneys to Find Out More
If you or a loved one has suffered due to inadequate care or intentional harm while staying in a Maryland nursing home – including suffering from potential financial harm – contact our experienced personal injury and wrongful death attorneys at the Law Office of Hasson D. Barnes, LLC today to find out how we can help you obtain justice for your family and your loved ones. We serve clients in Baltimore and surrounding areas.
Resources:
meridianstar.com/news/local_news/meridian-woman-pleads-guilty-to-embezzlement-exploitation-at-nursing-home/article_461c1105-6fa2-53a2-9fc7-4254de692233.html
abcnews.go.com/US/story?id=92689&page=1