Personal Injury: The Depp Defamation Suit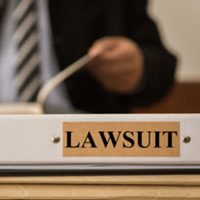 The world couldn't take its collective eyes off the case: Johnny Depp was suing ex-wife Amber Heard for defamation after Heard implicated Depp in an article she published about domestic violence. While Heard's focus was on an unnamed abuser, it didn't take much to connect the dots and conclude that Depp was the person to which she referred.  Depp claimed the article resulted in the loss of work, not to mention the loss of respect across the world.  Finally, he stated that his children deserved to know the truth—that he was not an abusive husband to Heard.  Although Depp did not collect all of the $50 million he was asking for in the suit, he did walk away with a satisfying win.
Elements of a Defamation Suit
Although Depp and Heard are famous individuals, everyday people who believe their character has been dinged due to the action/words of someone else file defamation suits all the time.  Essentially there are five key pieces to this type of lawsuit:
A defamatory statement was made, either orally (slander) or in writing or digitally (libel).
That statement is published in such a way that others can see it. That could mean placing an op-ed in the newspaper, putting a video on TikTok, or just holding up a piece of cardboard on a street corner with defamatory remarks. Even sharing the remarks with one other person in an email or text is considered publication.
The statement is demonstrably untrue.
There was injury to a person/entity. Economic injury may be addressed through compensatory damages, while punitive damages may be awarded (as in the Depp case) if malice is established.
The statement was not privileged, meaning it was not made in a situation deserving of protection, such as in a confessional with a priest.
Proving Harm 
Perhaps the most difficult aspect of a defamation suit is establishing that harm occurred.  For example, how do you demonstrate that, as a businessperson, the statement led to the loss of customers, the loss of income, being passed over for a promotion, or other harm? While every case is different, often the other elements of the case—truth and malice—can be used to establish harm. Anecdotal stories, records, and so forth can bolster claims of harm, as well.
What's NOT Defamation? 
Did someone share an embarrassing story or unflattering opinion of you? Sorry, while it may not be very nice, that is not defamation.
Filing a Personal Injury Suit 
At the Law Office of Hasson D. Barnes, our experienced Baltimore personal injury attorneys understand that people can experience harm that is not necessarily physical—and those kinds of harm are every bit as damaging to people.  To discuss your situation, schedule a confidential consultation in our office today.
Source:
msnbc.com/opinion/msnbc-opinion/why-johnny-depp-trial-verdict-bigger-amber-heard-n1295877