Peloton Recalls Two Million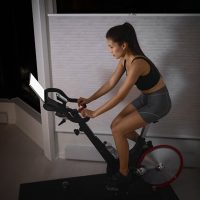 Peloton is back in the news, and that's not a good thing.  Previously the company was forced to recall exercise bikes because of a problem involving children and pets being pulled into the rotating mechanism resulting in injuries and deaths. Now new problems have forced a larger recall.
What's the Issue? 
Model PL01 has a hazard associated with the seat post, which has broken during use and led to injuries to users. Peloton reports numerous instances of the seat post becoming detached from the machine during use, resulting in bruises, lacerations, and even a fractured wrist in one customer.  While the company is offering free replacement seat posts that can easily be installed by customers, is that sufficient for someone who has suffered injuries already?
Negligence and the Personal Injury Lawsuit 
When people experience harm due to the negligence of a huge company like Peloton, they may be entitled to damages through a personal injury lawsuit. The concept of negligence is a complex legal term that denotes the lack of reasonable care taken by one party, leading to the injury of another party. A successful filing includes proving the following:
The defendant's duty to protect the plaintiff;
A clear breach of that duty;
Injury occurred to the plaintiff;
The proximate cause of plaintiff's injury was the defendant's action (or lack thereof).
If negligence can be established, the plaintiff may be awarded damages, or financial remuneration, to address the harm caused by the defendant.  That could include money to cover medical bills, lost wages, emotional distress, and more.
Statute of Limitations 
Filing a lawsuit does have time limits, however, known as the statute of limitations.  In general in cases such as the Peloton negligence, that means you have three years from the date of the injury occurring to file.
Contributory Negligence 
Maryland does not allow plaintiffs to collect anything on claims if it is found that the plaintiff's own negligence contributed to the injuries. So if you were doing handstands on your Peloton seat and that's part of the reason it broke, for instance, you'd probably be out of luck in getting any compensation from Peloton.
Assumption of Risk 
Maryland also allows defendants to defend themselves using a claim of assumption of risk. In other words, you, as the plaintiff, knew the risks involved and chose to go forward with the activity anyway.  This is not likely to apply in a case like the Pelton injuries; it's more likely to be put forward if you get injured skydiving or something like that.
Us Against Big Corporations 
Corporations make poorly designed or shoddily produced products all the time, putting consumers at risk.  Whether it's Peloton or another corporation that has negligently caused injury to you, the diligent Baltimore personal injury attorneys at the Law Office of Hasson D. Barnes can help. Schedule a confidential consultation in our Maryland office today and discover how we can team up to fight for the compensation you deserve.
Source:
cpsc.gov/Recalls/2023/Peloton-Recalls-Two-Million-Exercise-Bikes-Due-to-Fall-and-Injury-Hazards