Pedestrian Collisions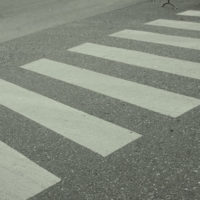 Pedestrians don't stand a chance against a motor vehicle when a collision occurs.  Sadly, such incidents result in serious injuries or death all too often.  In fact, recent statistics suggest that over 90 percent of auto-pedestrian crashes result in injuries and/or fatalities. If you have been hit by an automobile, securing the services of a skilled Baltimore pedestrian accident attorney could be your best option.
Local Pedestrian Tragedies 
It's no surprise that pedestrian crashes are a regular event in Maryland.  In fact, nearly 3,100 injuries have occurred in pedestrian collisions over the past four years.  Another 109 pedestrians lost their lives due to injuries they sustained from a crash. Some recent calamities include:
A pedestrian incurred critical injuries when a Chevrolet driver burst through a red light, striking the 33-year-old in Baltimore;
An elderly woman was crossing the street in a busy Baltimore intersection when she was hit and killed by a fast-moving SUV;
A man was killed after being struck by a Fiat as he was crossing the Baltimore National Pike outside a crosswalk in Ellicott City;
A woman who was fatally injured after being hit by multiple vehicles had been walking along Route 40 in Elkton in dark clothing at night.
When do these Incidents Occur 
Pedestrian crashes may occur anytime, anywhere. Studies show that October through December accrue the most such incidents. More events occur on Fridays than any other day of the week, with almost 50 percent taking place between the hours of 3pm and 10pm.  Crashes resulting in fatalities most often occur after dark. 
Maryland Statute Protecting Pedestrians 
There are a number of laws on the books here in the state designed to provide a safe environment for pedestrians.  Motorists must:
Use due care to avoid pedestrians in any circumstances (MD Code, Transportation Article, §21-504);
Stop for pedestrians in a crosswalk (MD Code, Transportation Article, §21-502);
Never pass a vehicle that is stopped for a pedestrian;
Yield to pedestrians in adjacent crosswalks when turning (MD Code, Transportation Article, §21-202);
Stop at the stop line when encountering red lights;
Reduce speed when pedestrians may be at particular risk.
Pedestrian Responsibilities 
Pedestrians, too, are guided by statute to ensure a safe walking commute.  They are required by law to do the following:
Obey traffic signals (MD Code, Transportation Article, §21-203);
Obey don't walk or solid hand signals;
Yield the right-of-way to vehicles when crossing outside a marked crosswalk (MD Code, Transportation Article, §21-503);
Use sidewalks when provided;
Walk on the left shoulder facing traffic when no sidewalk is available.
Staying Safe 
At the Law Office of Hasson D. Barnes, LLC, we hate to see the suffering of clients and their families following a serious auto-pedestrian accident. The physical and emotional trauma following such an event can be devastating. If you have been left reeling following an accident, contact our Baltimore office to schedule a confidential consultation today to discuss the pursuit of compensation to address your hospital bills, lost current and future wages, and your pain and suffering.
Resources:
baltimore.cbslocal.com/2018/02/18/fatal-pedestrian-collision-elkton/
mva.maryland.gov/safety/mhso/FY19_Ped_ProgramAreaBriefFINAL.pdf
baltimore.cbslocal.com/2017/05/31/trash-truck-pedestrian-crash/
baltimore.cbslocal.com/2017/12/25/autoped/