New York Limousine Crash a Cautionary Tale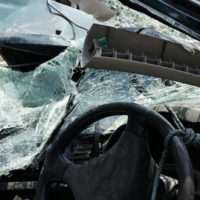 It was the most deadly traffic accident in the United States since 2005. Seventeen unsuspecting party-goers lost their lives, along with their chauffeur and two innocent pedestrians. How could a night of merriment to take such an awful turn? Who was responsible for the tragedy, and what recourse do their families have at this point? The answers to some of those questions might surprise you.
The Accident 
It was supposed to be a night of celebration, but none of the friends and family members who climbed into the limousine that awful afternoon knew that the vehicle had not passed its most recent safety inspection. And they had no reason to suspect that their driver was not licensed to drive a limousine. Certainly, they could never have imagined that this birthday celebration would be their last, simply because their driver sped through a stop sign and wound up crushed into a parked car. In addition to the obvious issues surrounding this incident, many people do not realize that there are a number of safety concerns related to any limousine.
Fundamental Safety Concerns
The biggest issue with limousines is the design and creation of the vehicle at its most basic levels. The fact of the matter is, limousines start out as regular SUVs or passenger vehicles.  When they roll out of the manufacturer's door, they are likely extremely safe. But from there, they go to small shops that specialize in cutting them in half, and inserting a midsection. Now, a vehicle originally designed to have particular dimensions is a whole new vehicle. Factory designed electronic stability controls in the vehicle are no longer accurate in computing the actual size and mass of the vehicle. Tires, brakes, and other components of the vehicle that were in accordance with safety standards for the original vehicle are no longer suitable in many cases. Many of the features that were designed for a smaller vehicle are now required to perform for one that is much larger, and efficiency is severely impacted. Even the cage that protects passengers in a typical automobile must be modified, with little hope of providing the protection necessary in a rollover.
Other Worries
In addition to these inherent problems with limousines, consider the fact that many of them do not have seatbelts for every passenger. When you couple all of these issues with the fact that some unscrupulous companies neglect to register, perform required safety inspections, and complete thorough and complete background checks on their drivers, it seems the worries about potential harms do stack up, providing plenty of reasons to be concerned.
What you can Do
Certainly, many limousine rides occur every day without incident. Your best bet in reserving limousine services would be to check to be sure the company is registered in Maryland, and that its drivers are appropriately licensed. And on the ride, insist on seat belts. In the event an evening of delight turns to the misery of serious personal injury or loss of life, contact the experienced and dedicated team at the Law Office of Hasson D. Barnes. We are ready to handle your personal injury case in a professional and empathetic manner.
Resources:
cnn.com/2018/10/08/us/new-york-limo-crash/index.html
democratandchronicle.com/story/news/2018/10/19/ny-limo-crash-20-victims-cause-death-state-police/1698377002/