Medical Malpractice In Maryland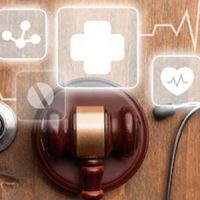 If you or a family member have suffered serious harm as a result of a medical mistake, negligence, or recklessness, you may be so overwhelmed by the experience that you don't know where to turn.  This is precisely the situation where having a personal injury attorney working on your behalf can be of tremendous benefit to you.
What is Medical Malpractice? 
Medical malpractice cases are generally very complex.  In order to demonstrate that you have a claim, there are four key elements that must be proven:
The duty owed by the healthcare provider to provide the patient with a particular standard of care;
A breach of that duty occurred due to a deviation from the proper standard of care in the actions of the healthcare provider;
The breach of care caused the injury to the patient;
The patient is entitled to damages due to injuries incurred.
Medical malpractice can occur in myriad ways, but the most common issues include:
Misdiagnosis: A wrong diagnosis is provided, either by missing the actual condition, or purporting that a non-existent condition is present;
Errors involving medications: Either the wrong medicine and/or dosage is prescribed or administered, or complicating factors are not addressed (such as interactions with other medications, a history of allergies, etc.);
Errors in Surgery: There are problems with improperly administered anesthesia, leaving medical tools in the body, operating on the wrong body part, etc.;
Failing to get informed consent: A patient has not had risks of a particular procedure or medication explained.
Time Limits 
Maryland law requires that a lawsuit claiming that medical malpractice occurred must be filed within five years of the injury-causing event(s), or, if the injury was not discovered until long after treatment, it must be filed within three years after the injury was discovered.
Financial Compensation 
A successful claim can result in compensation in two distinct categories:
Non-economic damages—those things that are not directly economic in nature, such as pain and suffering, emotional anguish, and so forth. There are caps to the amount of non-economic damages that victims of medical malpractice can collect. Those limits rise gradually each year:
Claims in 2021: $890,000
Claims in 2022: $905,000
Claims in 2023: $920,000
Economic damages—the actual expenses related to the malpractice, including medical bills, loss of present and future wages, costs associated with burial/funeral costs, etc. There is no legal cap on these awards.
Seeking Justice 
Have you or a loved one been impacted by medical malpractice?  At the Law Office of Hasson D. Barnes, our Baltimore personal injury attorneys are prepared to go to bat for you. To discuss your situation, schedule a confidential consultation in our office today.