Locked Down with an Abuser During Pandemic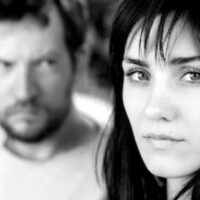 If you live with an abusive spouse, you may be more panicked than ever now that the country is in the throes of the Covid-19  pandemic.  Close quarters can be difficult under the best of circumstances; the increased stresses associated with the medical, economic, and personal impacts families are suffering due to coronavirus make things exponentially more dangerous for those who live with abusers.
Life Upside Down due to Covid-19 
Like locations across the country, we here in Maryland are living under restrictions to which we are not accustomed.  As the number of confirmed cases rise, fear has spread throughout the state.  Schools and universities have been shuttered, Private businesses, restaurants, and bars have been closed, along with movie theaters and private businesses.  Even religious services among groups of more than 10 are not allowed in today's climate. Truthfully, more severe restrictions would likely not surprise anyone.  It's hard for everyone, but victims of domestic abuse have it particularly hard.
Especially Difficult 
For abusers to be hunkered down, there is virtually no way to work out their frustrations.  Victims, meanwhile, have limited ability to get out from under the thumb of their abusers.  Because they fear exposing themselves or others to further risk, victims may be reluctant to seek refuge with friends or family. Shelters, too, may seem frightening in this age of contagion.
Survival Suggestions when Living with an Abuser 
The coronavirus pandemic is causing unprecedented pressure on individuals, families, institutions, businesses, and government.  For victims of domestic abuse, navigating these troubled waters can be particularly perilous.   Some strategies to keep in mind include:
Keeping close tabs on your abuser, constantly monitoring frustration levels, and being prepared to mitigate and diffuse troubling situations;
Remembering the past, and employing tactics that worked before to calm your abuser;
Being aware of items in your home that could be used as a weapon, and trying to keep your distance from them;
Doing what you can to keep conflict away from your children;
Having a set of vehicle keys hidden so that, if necessary, you can escape.  If possible, having the car backed in with only the driver's door unlocked can aid in a quick getaway;
Remembering that law enforcement and other agencies are there to provide protection.
Staying Safe 
At the Law Office of Hasson D. Barnes, our Baltimore family lawyers are all too familiar with the many challenging issues related to domestic violence.  The welfare of you and your family is a concern for us now, more than ever.  We will be here for you for as long as we're allowed to keep our doors open.  In the interim, do everything possible to stay healthy and safe.
Resources:
dvipiowa.org/resources/safety-strategies/
time.com/5803887/coronavirus-domestic-violence-victims/
https://www.hbarneslaw.com/getting-your-hands-on-text-messages-to-support-claims-of-domestic-violence/