Liability in Backyard Pool Fatalities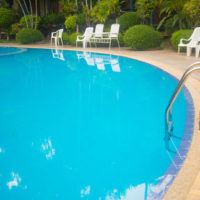 It was a tragic story.  When a group of children in Severna Park noticed a four-year-old girl struggling to keep her head above water in the deep end of a backyard swimming pool, they alerted the little girl's grandfather.  Although he, himself, did not know how to swim, he quickly leaped into the pool.  By the time firefighters arrived at the scene, both the young girl and her grandfather were both submerged in the deep end of the pool.  It wasn't long before they were both pronounced dead in a local hospital.
Drowning Facts 
No one anticipates having to respond to a backyard drowning.  But a fun afternoon in the sun can turn into an emergency in an instant. The importance of diligent supervision cannot be overstated.  Adults who sit by the pool with a book, or who run into the house to quickly grab a drink, put young children in their care at extreme risk.
While drownings occur in all kinds of bodies of water, the fact is that almost 170 children across the country drowned in pools and spas during the summer of 2017 alone. And while you might imagine that a drowning individual makes a lot of noise while screaming for help and flailing in the water, the fact is that in many instances, drowning occurs within just feet of adults, who are completely unaware of what is happening.  Tragically, according to the CDC, one in ten children drown right in front of watching parents, who do not recognize the signs of drowning.  What does drowning look like?
Victims are focused on trying to breathe, and generally not yelling for help;
A victim's arms are generally extended down into the water in an attempt to push their faces above water. They have no time or opportunity to raise their hands above their heads to flag down help.
Many victims attempt to move toward safety, but make little headway;
Victims may try to roll onto their backs.
Keeping Pools Safe 
Ensuring a safe environment for families and guests requires common sense actions on the part of pool and spa owners and their visitors. There should be unwavering rules for everyone at the pool, beginning with a ban on children in water without adult supervision.  It helps to provide children with swimming lessons, floaties, and life jackets when necessary. Both adults and children should be informed of dangers related to pool entrapments and drains.  Other tips to keep swimmers safe relate to the pools themselves, and include:
Keeping pools behind fences with self-shutting and locking gates; Maryland law specifies that borders must be at least 48 inches tall;
Having removable or locking ladders on above-ground pools to limit accessibility when adults are not present;
Covering the pool with a federally approved fitted cover when not in use;
Having alarms attached to doors and windows that lead to the pool in order to alert adults when kids are headed in that direction;
Ensuring that federally approved covers are on all drains.
Pool Accidents 
Following an accident in a neighborhood pool, you may be asking yourself whether or not the homeowner was providing adequate supervision.  Were appropriate safety measures in place?  Were hazards addressed?  At the Law Office of Hasson D, Barnes, our Baltimore premises liability attorneys will examine the liability issues involved in such an incident.  Contact us today to schedule a confidential consultation.
Resources:
wtop.com/anne-arundel-county/2017/08/14986791/
patch.com/maryland/annapolis/drownings-maryland-it-doesnt-look-you-think-it-does