Is Birdnesting The Best Way For You To Share Custody?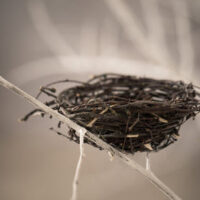 It's tough being a child of divorce.  A kid's entire world changes, and they are completely powerless to do anything about it.  Suddenly they find themselves filling backpacks with clothes, shoes, homework, and the like, hauling their possessions from one house to another as they rearrange their lives to accommodate parents who no longer live together.  Is there an easier way?
Consider Birdnesting 
A new trend that some divorcing couples are experimenting with some success is the concept of birdnesting—or just nesting for short.  Across the United States, Europe, and other countries, the idea is changing the way families manage their visitation and custody.  Instead of kids packing up to go from one house to another, the parents do.  That's right:  kids stay put, and the parents cycle in and out of the family home.
Does it Benefit Kids? 
Advocates of birdnesting say that allowing kids to remain in one home takes some of the frustration and change out of their lives.  Additionally, they experience benefits from the process itself:
They see their parents working to accommodate one another and modeling kindness and respect;
They learn first-hand what cooperation is and learn that just because their parents' marriage ended, their civility and willingness to collaborate for the sake of their kids did not;
Each parent has the opportunity to enjoy time with the kids in a place that is comfortable and familiar;
Kids don't have the burden of trying to remember what to pack as they travel from house to house.
The experience of one parent who herself experienced birdnesting as a child demonstrates the emotional guardrails nesting provided for her.  When her parents broached the topic of divorce with her at 11 years old, she remembers feeling devastated.  But nesting allowed her to remain in something of a bubble for the experience, as her parents did all the heavy lifting.
How Long Can Nesting Go On? 
Every situation is different, and there are some families who enjoy nesting for years with few issues.  Clearly, the structure requires a lot of communication, adjustment, and accommodation.  For some, it works well for just a year, or even a few months, which is enough of a cushion that kids have time to adjust to the divorce. Then they may wish to transition to a more traditional time-sharing structure, and find fewer bumps in the road there, too.
What do you Think? 
Can you imagine the ways in which birdnesting might benefit you and your children in divorce?  If so, setting some definite—as well as some flexible—guidelines for the process will be essential.  At The Law Office of Hasson D. Barnes, our experienced Baltimore child custody attorneys can assist with this, and all of your divorce needs.  Schedule a confidential consultation in our Baltimore office today.
Resource:
bbc.com/worklife/article/20210804-birdnesting-the-divorce-trend-in-which-parents-rotate-homes