Is A Wrongful Death Lawsuit Right For The Situation?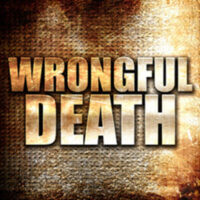 If you've lost a loved one, you are likely facing grief that will live in your heart forevermore.  Yes, time will ease the pain.  But there will always be that kernel of pain to remind you that someone you love is no longer by your side.  Particularly grueling is the knowledge that a death occurred due to the negligence or willful activity of someone else.  While financial remuneration is no replacement, perhaps you consider the possibility of a wrongful death lawsuit to address the situation.
What is Wrongful Death? 
When a death is the result of another person's actions—even if those actions were accidental—a wrongful death claim may be made by the family—or the estate– of the deceased.  Said family may be entitled to compensation to address lost present and future earnings, funeral costs, as well as the physical and emotional support that has been lost.
Situations Validating Wrongful Death Claims 
In general, wrongful death claims are viable in situations that otherwise would have been fertile ground for a personal injury lawsuit, but for the fatal outcome.  In other words, a defendant's wrongful actions led to a victim's death rather than just injury.  An array of circumstances might be applicable, including but not limited to the following:
Intentional murder: Certainly, a violent attack aimed at killing someone constitutes wrongful death.  A high-profile example is the O.J. Simpson case, which involved a civil suit for wrongful death brought by the deceased's family, in addition to the criminal case brought by the state.
Car Accidents: When an accident occurs due to someone's negligence or recklessness and it leads to a fatality, the driver may be held responsible for the financial repercussions through a wrongful death suit. Examples may include situations where a motorist was texting while behind the wheel, was speeding recklessly, or was driving while drunk.
Medical malpractice: When improper medical care fails to meet appropriate standards and leads a death, a wrongful death suit may recoup significant damages.  A prosecutor will have to demonstrate that negligence or recklessness led to the death.  Examples might include a failure to diagnose a condition, surgical errors such as operating on the wrong body part or leaving medical supplies in a body cavity, or having a doctor undertake a medical procedure while under the influence of alcohol or drugs.
Slip and Fall Accidents: If a property owner was negligent in the maintenance of, say, a stairwell railing, and it led to a fall that caused a death, a wrongful death suit might be an appropriate venue to collect damages.
Filing a Suit 
If you are considering a wrongful death lawsuit, the Baltimore wrongful death attorneys at The Law office of Hasson D. Barnes can help. A wrongful death lawsuit is generally filed by the spouse and/or children of the deceased.   In some situations, parents or other close blood relatives file the claim.  A number of rules guide the distribution of damages; we can help you to understand these rules.  To discuss your options going forward, schedule a confidential consultation in our office today.