Is a Collaborative Divorce for you?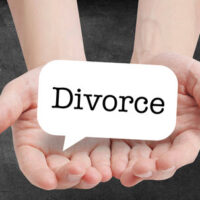 We've all heard the horror stories: couples who call it quits and spend months—or even years, bickering and engaging in dirty tricks, accomplishing nothing more than providing multiple attorneys with a big pay day.  Is that the way divorce has to be?  The short answer is: absolutely not!
A Better Way 
Clearly, if you are considering a divorce, things are not going as well as expected in your marriage.  Certainly, there is some level of discontent, at the very least.  Even so, is it possible that you have some degree of respect for your spouse?  Would you like to leave on decent terms, maintaining your dignity and a cordial relationship?  If you both feel like you'd like to split without burning bridges or throwing one another under the biggest bus in town, you may want to think about trying a collaborative divorce.
What is a Collaborative Divorce? 
Much like the name implies, a collaborative divorce relies on negotiation and discussion to achieve acceptable outcomes for both parties.  While it's true that each party will have to make sacrifices, collaborative discussions enable each or you to work toward fair goals that allow you both to move forward without feeling as though you've been taken advantage of.  Typically, each spouse retains their own legal representation in order to get the legal advice necessary to make sound decisions.  While initial meetings will be with only your personal attorney, subsequent meetings will occur with all four of you. There, discussions related to property and debt division, custody and visitation, spousal support, and other relevant matters will be negotiated.  While you may have differing opinions of each of these, and other matters, a carefully designed agenda will give you and your spouse the opportunity to speak and to listen, and to make solid decisions backed up by sound legal advice.  During each session, you may be asked to supply an assortment of documents to guide discussions.  Be prepared to assemble items such as:
Tax returns;
Mortgage information;
Property estimates;
Banking documents;
Outstanding loans;
Childcare costs;
Information relating to your parenting responsibilities;
Details germane to your children, including location of schools, after-school activities, medical information, and so forth.
As your negotiations proceed, relevant specialists may be included in discussions to assist.  Perhaps real estate agents, accountants, or custody specialists will be able to provide relevant knowledge to the negotiation.
Ultimately, you and your spouse will come to an amicable settlement, one that takes less time, costs less money, and leaves your relationship in decent shape as you forge independent paths ahead.
Call Us Now 
Regardless of your circumstances, the experienced Baltimore divorce attorneys at the Law Office of Hasson D. Barnes can help.  We've seen all kinds of relationships and assisted with every type of conflict you can imagine.  The bottom line is always this:  we work to achieve the best possible outcomes for our clients.  Contact our office today to schedule a confidential consultation.
https://www.hbarneslaw.com/coronavirus-and-rising-divorce-rates/