Is A 50/50 Shared Custody Arrangement Possible In Your Divorce?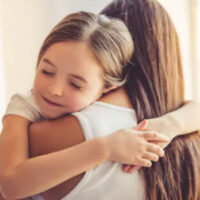 Custody issues are the most complex and emotionally charged issues in many divorces.  Although back in the 70's mothers were virtually always given sole custody of children in a divorce, times have changed. A father's impact on his children, not to mention his rights and responsibilities in regard to them, has gained greater recognition in recent years, giving dads better footing when it comes to custody issues. Mothers are finding that 50/50 custody has benefits for them, as well.
When 50/50 Custody is not a Good Idea 
In some situations, shared custody is just not the best arrangement for kids and should be reconsidered.  Examples when other arrangements might be better options include:
When one parent is unfit due to mental illness, addiction issues, has problems with neglect or abuse, or is involved in illegal activity such as prostitution;
When children are very young, and transferring homes would be disruptive to their development and stability;
When one parent lives so far from another that the child would spend an unreasonable amount of time commuting to school or to the other parent's home. 
Benefits of 50/50 Arrangements 
There are many benefits to everyone involved in 50/50 shared custody situations when both parents are stable and committed to their kids  Just a few of them include:
Kids have double the input, double the love, double the connections, double the role modeling;
Deep connections with both parents and extended families increases kids' confidence, stability, and emotional health;
Both parents have the opportunity to pursue their careers, hobbies, and relationships with greater ease;
Parents get more time to themselves, and feel more refreshed and eager to be good parents when their kids are at home.
Making Shared Custody Work 
If you've never considered a 50/50 shared custody arrangement, maybe it's worth thinking about.  Research shows that kids often thrive with these arrangements.  Naturally, it does take some cooperation and mindfulness to make it work.  Some tips include:
Create the schedule that works best for all involved, but that flexes as needed;
Be enthusiastic about greeting your children each time they come to your home, and be loving and supportive as they leave to spend time with their other parent;
Spend time reconnecting and catching up every time the kids come;
Have everything the child needs in both homes so there's not a lot of stuff to carry back and forth beyond homework and athletic gear;
Make sure kids feel connected to each home and participate in chores, decision-making, and planning in each home.
The Best Outcomes 
At the Law Office of Hasson D. Barnes, our experienced Baltimore divorce attorneys are committed to achieving the best possible outcomes for you and your kids. There is no presumption that one parent is any better suited to parenting than the other in Maryland, and the courts always look to the standard of meeting the children's best interests.  Oftentimes, that means 50/50 custody.  To discuss the possibilities, schedule a confidential consultation in our office today.