Industrial Accident Leads To Fatality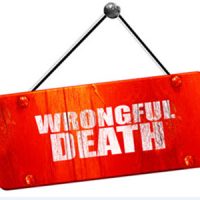 A Baltimore man, just 54 years old, was having a typical day working for the Maryland Department of Transportation State Highway Administration.  But things changed when an excavator that was moving a concrete barrier inadvertently pinned him against the trailer attached to his truck while loading the concrete. His injuries led to his untimely death.
Statistics 
Nationwide, over 5,000 fatal injuries occur in the workplace annually, with the number in Maryland hovering between 60 and 110.  Here in the Old Line State, over half of all workplace deaths involve either transportation issues or slips and falls.
It may surprise some to know that violent actions by coworkers, strangers, or animals constitute the third leading cause of workplace fatalities in Maryland. Next comes exposure to toxic materials.
Occupations 
Without question, the construction/extraction industry is prone to serious accidents, and there are generally over a dozen fatalities annually. Other industries with noteworthy death rates include:
Government;
Transportation;
Warehousing;
Waste Management;
Remediation Services.
Who Experiences Fatalities
 Nearly 90 percent of workplace fatalities involve men, a number slightly lower than the national average.  Nearly half of the deceased are white, while Black workers account for just over a third of deaths. Six in ten victims are between 25 and 54 years old. Only about one-fifth of these workers are self-employed; the rest work for another entity.
Suing for Wrongful Death 
Industrial fatalities are particularly heinous in that they are so unexpected.  A loved one leaves for work in the morning, but doesn't return home ever again.  As families are overwhelmed with shock and grief, they may overlook their legal options in this situation. The fact is, they may find that a wrongful death lawsuit could bring financial relief to address funeral costs, lost future wages, and more.  Circumstances that might contribute to the successful execution of a lawsuit include an employer's negligence related to:
The maintenance of equipment;
The training of personnel;
The labeling of hazards on site;
A lax attitude toward enforcing safety protocols;
A history of taking unsafe shortcuts;
Providing proper safety gear.
What Now?
 If you've lost a loved one in an industrial accident, it is important that a fair and unbiased investigation occur immediately in order to determine the factors that contributed to the accident.  Unfortunately, sometimes companies are more concerned with protecting themselves than addressing the needs of wounded families.  At The Law Office of Hasson D. Barnes, you can count on our Baltimore personal injury attorneys to pursue justice on your behalf. Schedule a confidential consultation in our office today.
Source:
cbsnews.com/baltimore/news/baltimore-man-dies-after-being-pinned-against-truck-trailer-in-anne-arundel-county/