How to Pick the Right Divorce Attorney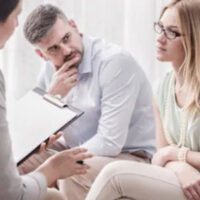 Nearly 800,000 couples divorce in this country every year.  If you are considering becoming part of the statistic, you may be wondering how in the world to go about finding the right Baltimore divorce attorney.  It's a big decision, with many factors worth considering.
Divorce Statistics 
You're certainly not alone if you are considering separating from your spouse.  While studies indicate that 90 percent of people get married before the age of 50, the fact is that the average length of first marriages is only about eight years, until couples are in their 30's.  Nearly 80 percent of people remarry after a divorce, but the divorce rates jump to about 60 percent for second marriages.
How to Choose a Legal Representative 
One survey revealed that about 25 percent of married individuals have considered getting a divorce in recent months; four in ten have been mulling over the idea for two years or more.  If you decide to take the leap, there are a number of issues you should keep in mind:
Jurisdiction (where to file for divorce): You'll be better off choosing an attorney who is aware of local laws and procedures.  Additionally, a local attorney will already have established relationships with judges and other officials, which could ultimately benefit you.
Personal Concerns (what are you afraid of): Finding an attorney who has experience dealing with the types of issues that worry you most is essential. You should understand that different offices focus on a variety of specific issues.  Are you most worried about LGBTQ issues?  Custody and visitation?  Property division?  Joint business ventures?  Find representation that has a good record dealing with the matters that concern you the most.
Personal Sync (rapport with an attorney): Having a reputable attorney may not be enough if you don't feel like he or she "gets" you.  It's definitely important to feel that you can share your thoughts and feelings, and they will be heard.
Negotiation skills (getting things done): Did you realize that most divorces are settled outside of court?  Having a lawyer who is skillful at the negotiation table can be essential to achieving the results you'd like.
Courtroom Experience (ready for a legal fight): If, however, negotiations fail and you do wind up before a judge, who will make the final call on matters integral to your future. At this point, you'll be relying on your attorney to present your case in a compelling manner in order to help the court to see things from your perspective.
Making the Choice 
Ultimately, you will be making an important decision, one that will likely impact you for years to come. It wouldn't hurt to meet candidates for the job, and assess your chemistry, the backgrounds of team members, and the initial sense of your prospects going forward.  At the Law Office of Hasson D. Barnes, LLC, we'd consider it a privilege to have an initial consultation to discuss your situation. Contact us to schedule a confidential meeting today.
Resource:
apa.org/topics/divorce/