How To Enforce A Custody Order In Maryland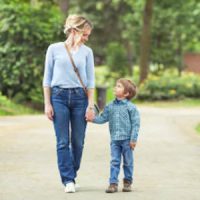 If you are dealing with a former spouse who refuses to comply with the custody order that was agreed to in your divorce, you are likely frustrated and unsure of how to proceed.  Should you call the police?  Are there other routes to take that might be more effective and less confrontational?  How long should you accommodate an ex who simply will not accommodate you and the agreement you both signed off on?
Police 
Your divorce decree includes a parenting plan that has been sanctioned by a judge. That means you have legal standing to have that agreement enforced.  That being said, even though they are allowed to enforce the order, you may find police reluctant to get involved, especially if there is no immediate danger at hand.  Unless you truly fear that your children are at risk, you may get little help beyond a police report.  In the event you eventually wind up before a judge on the matter, that report will be a piece of the story you present.
Going to Court
Any time a matter like this gets to the court, the judge will certainly be interested in what kinds of violations you have been dealing with, and how serious the impact has been on the children. Is your ex absent for exchanges altogether?  Is chronic tardiness for pick-ups or drop-offs causing problems with school or work? Are you being denied parenting time due to the actions of your former spouse? If your children are missing out on a relationship with you, that could be a serious issue. Do you believe other issues are impacting the welfare of your kids?  Maybe alcohol or drugs are impacting behavior. Is the cavalier attitude toward the parenting agreement also being applied to school, dentist or doctor's appointments, or other places that will result in harm to your children?  These are all matters that will be explored by the court.
Also of interest to the judge will be any previous attempts you've made to address this situation yourself.  Have you tried to negotiate with your former spouse prior to filing a court action?  Are changes to the previous parenting agreement in the best interests of the children and one or both parents?  Have you tried to get others involved in efforts to achieve compliance, such as family members or friends?  Is the court really the last option?
What Can the Court Do? 
The court has a number of tools at its disposal.  Your parenting plan may be adjusted, including changing physical or legal custody in some circumstances.  If you've been denied time with your children, the court may award more time now. Additionally, your former spouse may be ordered to pay the attorney's fees and court costs. If the situation has been especially dire, you may ask the court to hold your ex in contempt.  This can result in pretty harsh consequences, up to and including time behind bars.
We Can Help
 If serious violations of the parenting plan have become unbearable, the experienced and dedicated Baltimore family law attorneys at The Law Office of Hasson D. Barnes can help.  Schedule a confidential consultation in our office today.