How Safe Is Your Home Elevator?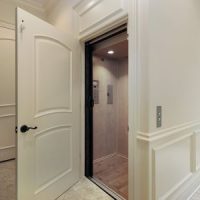 Although the risk is relatively unknown, it is very real indeed.  A number of home elevators that were developed prior to 2017 provide enough space for a small child to get trapped.  It has happened, and the results have been devastating.
The Dangers for Kids
 While rare, the injuries and deaths associated with home elevators is very genuine for the children and families who have endured them.  At least eight children—probably more– have been trapped and killed in the devices, the most recent case involving a seven-year-old boy.  Prior to that accident, in 2017, a two-year-old was killed in an elevator incident. Accidents that cause serious damage to kids are equally alarming. In one event of a crushing elevator encounter, a three-year-old boy was pinned, only to be freed by firefighters at long last.  Though that child lived, he was left with severe permanent brain injuries.
TKA Recalls 
Entrapment issues have put countless children at risk.  Nearly 17,000 of these home elevators have been installed across the country by ThyssenKrupp Access Manufacturing, LLC (TKA) and sister companies, and most of them are still out there. Fortunately, the Consumer Product Safety Commission has finally settled with the company, who has agreed to recall and inspect any of the elevators for free, and to install space guards for no cost. Other manufacturers of home elevators have taken similar steps. While this will likely prevent many future disasters, it cannot erase the calamities that have already occurred.
Recourse for Personal Injury 
When disasters like this happen, parents are so wrapped up in the physical and emotional anguish of the event that they may not get around to seeking redress for the problem. And while money is no substitute for a happy and healthy child, it is the right of anyone who has suffered greatly due to the recklessness or negligence of others.  That includes corporations, many of whom have deep pockets. A personal injury case could result in remuneration to address issues such as:
Medical costs, including emergency care, long-term therapies;
Travel to and from medical facilities;
Costs of long-term care;
Funeral and burial costs;
The lost future earnings of the injured individual;
Costs associated with counseling related to the accident;
Damages for pain and suffering.
How to Get Started
These expenses are very real and can be every bit as crushing as the incident itself.  And while no parent ever wants to spend the time to engage in a lawsuit of this nature, especially when they are caring for an injured child or, worse, are mourning the loss of a child, the experienced and compassionate Baltimore personal injury attorneys at The Law Office of Hasson D. Barnes can take on the majority of this burden. You take care of you; we'll do the rest. The medical research, document search, and expert testimony involved in such a case can all be taken care of by the professionals in our office.  To learn more, schedule a confidential consultation today.
Source:
cpsc.gov/Recalls/2022/CPSC-thyssenkrupp-Access-Corp-Settle-Lawsuit-Firm-to-Conduct-Recall-to-Inspect-Home-Elevators-Due-to-Entrapment-Hazard-Posing-Risk-of-Serious-Injury-or-Death-to-Children-One-Child-Death-Reported