How Quickly Can You Say "Divorce?"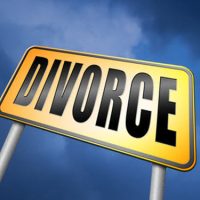 If your marriage has lost its zing,  you may be feeling pretty disappointed. After all, you thought you were getting happily ever after, but what you're experiencing now is far from it. Your marriage is anything but happy. So what are your options? If you take after these celebrities, the solution is pretty simple.
Ending Things 
You're not the first couple to be surprised by the fact that marriage isn't all it's cracked up to be! These celebs have come up with a quick and easy solution to any marital woes: Split up! And, as you're about to see, for these couples, it didn't take long to pull the plug:
Britney Spears and her beau, Jason Alexander, tallied up one of the shortest marriages on record: 55 hours. The marriage was annulled in just over two days.
Nicolas Cage and Erika Kolke lasted a little longer than Spears/Alexander—but not much. Their marriage (Cage's fourth) was annulled after just four days.
Carmen Electra and Dennis Rodman lasted nine days of bliss before the split, but they didn't get around to the actual divorce for another five months. –Not sure what the delay was all about there!
Pamela Anderson and Jon Peter's marriage endured for twelve days, though Anderson later denied having married him at all. She called the whole thing just a "bizarre lunch." Strange, though—reports support the idea that they were married for a short time.
Eddie Murphy married Tracey Edmonds in Bora Bora, but the marriage wasn't considered legal here in the States. Two weeks later the couple called it quits without ever getting legally hitched in the first place.
Mario Lopez, husband to Ali Landry for just 18 days, made the mistake of cheating on her at his bachelor party. That was all she needed to end it on the spot. She probably doesn't regret that decision.
Drew Barrymore and Jeremy Thomas' marriage lasted just 19 days. They almost made it three weeks!
We don't know why Chad Johnson married Evelyn Lozada even though he was in a relationship with another woman throughout their engagement and marriage—but we're not surprised that the marriage lasted just a couple of months.
Rob Hillman and LeToya Luckett's marriage survived just over two months, and the reasons for its collapse are unknown. That's because their divorce agreement prohibited either partner from discussing the other in public.
Some people think that Kim Kardashian and Kris Humphries got married just for the publicity– but who knows for sure? In any case, they split after just 72 days.
Nicolas Cage's fifth marriage didn't last much longer than his fourth—although 107 days is objectively a bit of improvement! That's how long it took Cage and Lisa Marie Presley to call it quits.
If Your Marriage is Over
 Regardless of the length of your marriage, if you're ready to be single again, we can help.  Schedule a confidential consultation with the experienced Baltimore divorce attorneys at The Law Office of Hasson D. Barnes in our office to get started today.