Holiday Drinking And Driving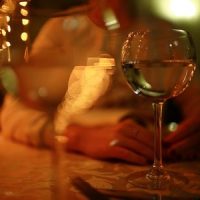 It's an oxymoron: how can it be that the happiest season of all is also the deadliest time of year across America's roadways? Sadly, while the most festive of days consists of family, friends, food, and drink for many, there are those for whom the holidays will forever more be a reminder of senseless loss, with drunk driving related fatalities skyrocketing year after year.
Damning Statistics 
DUI arrests during the holiday season in Maryland always increase, with around 2,000 during Christmas and New Year's. The month of December proves to be horrendous for many families, with hundreds injured and scores killed due to drunk drivers every year.
DUI Laws in Maryland 
If someone is pulled over for a DUI in Maryland and tests at .08 BAC or higher, they will get a ticket and an Order of Suspension, taking your driver's license and possibly issuing a temporary paper license. Refusal to submit to testing will have the same result.
If convicted, penalties include up to a year behind bars and a fine of $1,000 for a first offense, along with license revocation for six months.
The penalty jumps to two years imprisonment and $2,000 in fines for a second offense, along with a year's license revocation.
Two incidents in a five year time frame will result in the placement of an Ignition Interlock Device in your vehicle, and a possible requirement to join an alcohol abuse program.
Consequences increase significantly in the event the DUI results in a collision that causes property damage, injury, or death.
Victim Impact 
For victims of DUI crashes, the legal penalties seem pretty tame, and certainly do nothing to address physical and emotional agony of recovering from an accident or losing a loved one. Victims should recognize that they, too, have rights, and organizations like MADD (Mother Against Drunk Driving) are organized and ready to help with a variety of issues:
Providing much needed emotional encouragement and support;
Helping you to understand the process ahead with the criminal justice system;
Standing by you when you testify in court;
Offering support groups;
Providing information and assistance on a number of related topics.
Victim Rights 
As a victim and/or survivor of the crime of DUI that resulted in injury or death, victims have the right to make a victim's impact statement in court, are entitled to be notified of the offender's status, and may apply for Crime Victim Compensation.  Each of these rights are often accompanied by serious emotional turmoil, and are best accomplished with the assistance of a compassionate, yet thorough and dogged personal injury attorney.
Justice Sought 
At the Law Office of Hasson D. Barnes, our qualified Baltimore personal injury attorneys know there is no erasing your suffering. Nonetheless, legal remedies could provide compensation to address the medical bills, funeral costs, lost wages, and pain and suffering.  To discuss your situation, schedule a confidential consultation in our Baltimore office today.
Sources:
law.lclark.edu/live/files/4954-maryland
cbsnews.com/baltimore/news/incidents-of-drunk-driving-increase-during-holiday-season/