Highway Fatalities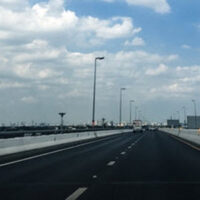 For unknown reasons, a vehicle in Prince George's County careened off of the road and into a tree at 2:00 a.m., killing two occupants and sending a third to a local hospital.  Days earlier, another driver in Forestville died the same way. Tragically, these are just three of hundreds of fatal crashes that have taken a huge toll on Maryland roadways this year.
Maryland Crash Statistics 
In the first eleven months of 2021, over 500 individuals lost their lives due to motor vehicle collisions—32 more than in 2020. 312 of those killed were drivers, while another 68 were passengers. Over 120 others—pedestrians and cyclists—were killed as well.
Avoid Risky Driving 
According to the National Highway Traffic Safety Administration (NHTSA) there are plenty of things drivers can do to avoid causing serious accidents.  Avoiding these unsafe driving practices could save lives:
Don't drive while impaired: Every 52 minutes, someone in this country dies as a result of drunk driving. That's over 10,000 preventable deaths every year.  Other substances can impair driving abilities as well, so no one should get behind the wheel of a motor vehicle after taking over-the-counter, prescription, or illegal drugs that may diminish one's capacity.
Avoid distractions while driving: Over 3,100 people died due to distracted driving in 2019 alone.  That's more than five lives lost every day across this country. Drivers should put away phones, food, and other distractions and give the road their full attention.
Drive the speed limit: When drivers ignore the posted speed limits, it is easier to lose control of a vehicle, and the severity of collisions increases.  Nearly 10,000 lives are lost annually due to speeding.
Don't drive when fatigued: While it's difficult to pin down the exact number of deaths related to drowsy driving,  it is clearly a serious problem. Drivers who start to feel their eyelids getting heavy should always pull over to rest until they feel more alert.
Avoiding Risky Drivers 
Unfortunately, the best drivers in the world cannot always avoid risky drivers.  That's why the NHTSA recommends that everyone buckle up.  Seatbelts save thousands of lives every year, and could save many more:  it's estimated that over 14,000 unrestrained individuals might have lived had they taken a few seconds to secure their seatbelts in a single year.
Following an Accident 
If you or a loved one are unlucky enough to be involved in a vehicular accident due to the careless or reckless behavior of another motorist, you may be facing thousands of dollars in property damage, medical bills, and, tragically, funeral costs.  What recourse do you have?  The experienced Baltimore personal injury attorneys at The Law Office of Hasson D. Barnes may be able to help you recoup damages to address your losses.  To explore the possibilities, schedule a confidential consultation in our office today.
Resources:
nhtsa.gov/risky-driving/drunk-driving
zerodeathsmd.gov/resources/crashdata/