Have You Been Harmed By Exposure To Hazardous Materials?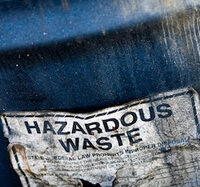 No one goes to work expecting to become seriously ill simply by doing their job. Nevertheless, when employers are negligent with regard to hazardous materials, unsuspecting workers may experience exposures that lead to long term health issues.  If you have been harmed in this way, an experienced local personal injury attorney may be able to help you obtain compensation in addition to what workers' compensation offers.
Hazardous Materials 
To be sure, the list of dangerous substances is endless; the Occupational Safety and Health Administration outlines basic categories including:
Carcinogens;
Substances with high toxicity;
Corrosive materials;
Irritants;
Substances that target organs. 
What are some of the most common chemicals that are found in the worksite?
Chlorine;
Hydrochloric acid;
Ammonia;
Sulfuric acid;
Carbon monoxide.
Safety Protocols Keep Workers Healthy 
There are legal requirements for any facility that keeps hazardous materials on the premises.  Clearly, the goal is to ensure the safety of employees and the public by keeping these toxins out of the air, soil and water in the vicinity.  Basic requirements include:
Employing a coordinator who is responsible for handling emergencies;
Maintaining 24-hour surveillance on active sections of the facility;
Keeping barriers around sensitive areas of the facility;
Providing warning signs in all major languages spoken in the facility to ward off unauthorized individuals;
Labeling all hazardous materials;
Establishing protocols to keep track of who enters sensitive areas;
Creating an alarm system to alert workers of problems and provide emergency instructions;
Developing a coordinated plan with emergency responders, including providing them with information about the materials on site, as well as a blueprint of the facility;
Training employees about the materials on the site and emergency responses.
Symptoms of Exposure 
What if you've been exposed to a hazardous material without your knowledge?  Sadly, it does happen.  In some situations, you may immediately experience symptoms that indicate an exposure.  Depending on the type of material and the length of exposure, you may not suffer any effects for years.  Some symptoms associated with toxic exposure include:
Problems with vision;
A sense of confusion, along with headaches'
Vomiting and nausea;
Blisters, inflamed patches, and rashes;
Difficulty breathing;
Loss of consciousness;
Cancers.
Compensation for Injuries 
When employers have these kinds of materials on site and fail to adequately protect workers, inevitably someone gets hurt.  While some mistakenly believe that Workers' Compensation is the beginning and end of what injured employees are entitled to, this couldn't be further from the truth.  When it results in harm to workers, negligence on the part of employers may mean you are entitled to additional compensation for your injuries to address your pain and suffering, in addition to medical costs and lost wages associated with the incident.  The Baltimore workplace accident lawyers at The Law Office of Hasson D. Barnes are determined and aggressive, and will fight for the best possible outcomes for you. Schedule a confidential consultation today.
Resource:
gpo.gov/fdsys/pkg/CFR-2012-title40-vol28/xml/CFR-2012-title40-vol28-part267.xml#seqnum267.31