Grounds for Divorce in Maryland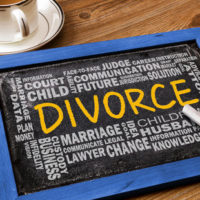 Let's say your marriage is on the rocks. You're considering a divorce, but do not know what constitutes legal grounds for divorce. What circumstances allow you to legally split from your unhappy union? A knowledgeable local Baltimore divorce attorney can explain the details, but this overview of Maryland law will help get you started:
Grounds for Divorce 
If you are aiming for a complete dissolution of the marriage, an absolute divorce is the ultimate goal. A mutual-consent divorce can be granted for couples, without minor children, if both partners attend the court proceedings and they have agreed to property and other settlement issues. Legal Rights in Marriage & Divorce Maryland Edition, published by the Women's Law Center of Maryland, outlines several grounds for a Maryland divorce:
Adultery: When one party is able to prove that the other engaged in voluntary sexual intercourse with someone else, an immediate divorce will be granted. Proof consists only of evidence indicating the accused spouse had both the disposition and occasion to engage in adultery. Maryland law requires third party corroboration of the adultery, and will not accept a simple admission of guilt from the guilty party.
Desertion: When one partner leaves the home, it is considered desertion. If that individual has a good reason for leaving, it is considered constructive desertion, and the spouse remaining in the home is viewed as the deserter. Proving desertion requires the following:

The individual who deserted wishes to divorce;
There is no hope of the parties reconciling;
The person who was deserted did not agree to the desertion;
The desertion has lasted for a full year without interruption.

Voluntary Separation: After choosing to live separately for one year without continuing an intimate relationship, couples may submit a separation agreement stating their desire to divorce.
12-Month Separation: When couples have lived apart for one full year without engaging in an intimate relationship, a divorce may be granted, even if the parties do not have a mutual desire to divorce.
Cruelty of Treatment: When violence threatens the safety of family members, a divorce may be filed for with no waiting period. Mental cruelty is not recognized in Maryland courts without accompanying abuse that endangers the health or life of a family member.
Excessively Vicious Conduct: Extreme domestic violence, particularly if it is repetitive, constitutes excessively vicious conduct.
Conviction of a Crime: If a criminal conviction results in a sentence of one year in prison or three years in jail, a divorce can occur after one year of the sentence has been served.
Insanity: If one spouse has been institutionalized for thirty-six months or more, and has been diagnosed by two qualified experts as permanently insane, a divorce may be granted.
Moving Forward 
In addition to the emotional conundrum of divorce, legal issues impact the substance of any divorce proceeding. At the Law Office of Hasson D. Barnes, LLC, you will receive thorough, responsive legal support as you navigate through this critical moment in your life. Contact us in Baltimore for a confidential consultation today.
Resources:
usnews.com/news/best-states/maryland/articles/2018-02-01/maryland-senate-oks-mutual-consent-divorce-for-parents
dhr.maryland.gov/blog/wp-content/uploads/2012/09/lrmd2008.pdf