Filing a Third Party Claim in Addition to Workers' Compensation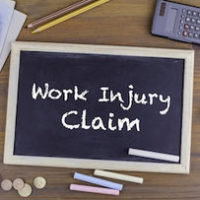 If you've been injured on the job, chances are you've filed a claim through Workers' Compensation. If all goes according to plan, your medical costs will be covered, and you'll receive roughly two-thirds of your weekly salary while you're out of work.  But does that really cover everything it should?  Perhaps you've considered the possibility of legal action in order to recoup damages to deal with additional losses.  Unfortunately, you cannot sue your employer except under very specific circumstances of gross negligence or recklessness. A third party, however, may be held liable in many cases. A local workplace accident injury attorney can help you sort through the specifics of your situation.
Third Party Claims 
According to the National Law Review, third party claims may be made against someone other than your employer if their negligence resulted in your injuries.  You may be entitled to damages for lost wages, pain and suffering, emotional duress, and other related issues.
Third-Party Liability 
Your attorney will have to prove that a third-party's failure to provide a safe work environment was responsible for your work-related injuries. Because third parties have a duty of care, failure to exercise that duty could result in their liability for your accident. For example, let's say you were injured at work when your desk chair inexplicably collapsed. You could be eligible for workers' compensation benefits and, If the chair was faulty, the manufacturer could be liable for additional damages.  By the same token, if you are a mailman who is attacked by a dog, workers' compensation will kick in to deal with your medical bills and a portion of your lost wages. The dog's owner may be sued for negligence in that they did not control their animal. Damages to address the emotional toll, pain and suffering, and your reduced wages could fall to them.  Even if your injuries are the result of a fellow employee who blew up and punched you in the nose, it's possible to collect both workers' compensation and to go after that angry employee for additional damages.
Reach Out to an Attorney for Help with Your Case 
If you believe a third party is at fault for your work-related injury, it is definitely worth discussing the details of the case with the knowledgeable team at the Law Office of Hasson D. Barnes, LLC.  We have the experience and appetite for justice that you want on your side. Contact us in Baltimore for a confidential consultation today. Do not hesitate to reach out to us today for more information on how we can assist you.
Resource:
natlawreview.com/article/juggling-workers-compensation-third-partynegligence-cases-you-need-someone-who-can