Escaping Domestic Violence in Maryland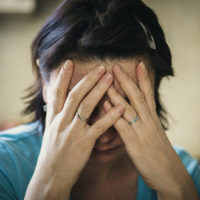 When a former Hartford church rector was charged with domestic violence, it may have surprised some people. The pastor was accused of striking his wife across the face during an argument. As things intensified, the couple's children became involved, and he purportedly assaulted them, as well. The man was arrested, and contact with the family is now prohibited. While the incident may startle onlookers, the fact of the matter is that domestic violence is not distinguished by financial status, race, or religion. It may creep into any family; even those that seem perfect from the outside.
What Constitutes Domestic Violence? 
Maryland law defines domestic violence as abuse occurring among family or members of the same household. It may appear in many different forms:
Physical assault;
Actions that result in fear of serious harm;
Sexual assault or attempted rape;
Stalking;
Physically restraining someone so they cannot leave home;
Kidnapping;
Actions resulting in serious physical damage or rape.
Protective Orders 
Judges may issue protective orders against individuals who are or who have been:
Spouses (currently or formerly);
Living together and in an intimate relationship for 90 days or more during the past year;
Related by marriage, blood, or adoption;
Caretakers for vulnerable adults;
In an intimate relationship within the past year;
Living in the same home for 90 days as a step-parent or step-child;
Have a child in common with the petitioner.
The order will direct the abuser to:
Stay away from you, your home, school, or job, and those of your children;
Give you temporary custody of children;
Give you temporary possession of pets.
If a temporary protective order becomes a final protective order, it may:
Ascertain what visitation with children is appropriate;
Award the family car (if jointly titled);
Order emergency financial maintenance;
Mandate counseling;
Order the surrender of any firearms in the possession of the abuser;
Require the abuser to pay court fees;
Provide for any other protections deemed necessary.

Peace Orders 
Sometimes individuals experience harassment from someone like a neighbor, colleague, date, or even a stranger. The courts may issue a peace order in these circumstances, which is intended to keep the abuser away from you at home, work or school. Counseling and/or mediation may be ordered, as well, and the abuser could be instructed to cover court costs. 
If the Order is Violated 
Restraining orders are a serious business. Whether the violation by the abuser is large or small, it is important to call the police immediately when a violation occurs. The violator may be sanctioned for contempt of court, resulting in possible jail time.
Staying Safe 
If you are living in fear of someone who is stalking, threatening, or currently assaulting you, the experienced and compassionate legal team at the Law Office of Hasson D. Barnes, LLC can help. Contact our Baltimore office for a confidential consultation today.
Resources:
baltimoresun.com/news/maryland/harford/aegis/ph-ag-rev-allen-assault-0516-story.html
mdcourts.gov/sites/default/files/import/courtforms/joint/ccdcdvpo001br.pdf
courts.state.md.us/legalhelp/domesticviolence