Enhancing Safety for your Teen Driver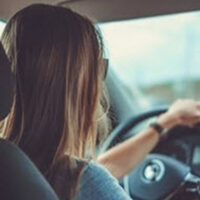 If you're the parent of a teen driver, it can be excruciating wondering if your child is employing safe driving practices while behind the wheel.  There are many dangers out on the road, and inexperienced drivers are more vulnerable to them than virtually anyone else.  As a parent, what can you do to mitigate the risks?
Minimizing Distractions for your Teen 
Everyone is subject to distractions while behind the wheel at times, and teens are no exception.  A study by the US Department of Transportation notes that teen drivers have a number of distractions to bat away, not the least of which is fellow passengers.  The second most common distraction?  Texting.  The list goes on:
Talking on a smartphone;
Attempting to access the Internet while driving;
Watching videos while behind the wheel;
Looking at social media;
Live streaming videos;
Eating and grooming.
Costs of Distracted Driving 
The statistics tell the story.  1.5 million accidents occur across this nation every year because drivers aren't focused on the task at hand.  25 percent of those accidents are directly related to cell phone use.  Well over 300,000 people are injured in collisions related to distracted driving, despite the fact that three out of four drivers support a ban on handheld devices on the road.  While it's certainly not only teens who use their phones while behind the wheel—over 80 percent of all drivers say they feel pressure to answer a ringing phone—inexperienced drivers are much more susceptible to the errors that may occur on the road when they succumb to distractions.
What's a Parent to do? 
Parents can certainly insist on safe driving practices, from limiting the number of passengers in a vehicle to requiring teens to put their phones away when they're behind the wheel.  They can discuss their concerns about distracted driving, and reinforce those concerns by downloading a cell-blocking app.
Blocking Technology 
Studies indicate that drivers who use a cell phone—even if it's a hands-free device, only see about half of necessary information in a driving environment.  That's one reason blocking technology has become more important than ever.  The fix involves simply downloading an app that replies to incoming calls and texts that you are driving and will get in contact later.   A driver sees only a dormant phone screen, and becomes aware of the missed contact only when the vehicle comes to a stop.  Some apps even notify parents of important driving information, keeping them appraised of their teen's driving practices.
Not Everyone is Safe 
Even though you are doing everything possible to keep you and your family safe on the roads, not every driver is so thorough. If you or a loved one is injured in an accident due to another driver's distractions or carelessness, having the experienced Baltimore car accident attorneys at The Law Office of Hasson D. Barnes fighting for justice on your behalf is a good move.  Contact us today for a confidential consultation about the damages you may be able to collect.
Resource:
nsc.org/road-safety/safety-topics/distracted-driving/technology-solutions