Elder Abuse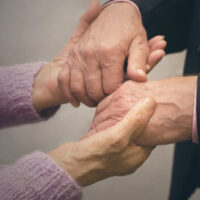 Older Americans across the country experience abuse, exploitation, and neglect.  Oftentimes, victims are too frail to protect themselves as the people they depend on for care are the very perpetrators of the abuse.  Other times they are victims to strangers to take advantage of their vulnerability and naivete. If you or a loved one has suffered elder abuse, there are steps you can take moving forward.
Common Types of Abuse 
It is mind boggling to imagine, but predators who take advantage of the elderly are remarkably cruel in their quest for power and/or money, or are decidedly uncaring in their neglect of fellow human beings. Whenever there is intentional harm or negligent acts that lead to harm of older people, it is elder abuse.  The categories of abuse seen most often by law enforcement include:
Neglect: When someone is deprived of basic necessities such as food, health care, protection and/or shelter;
Emotional Abuse: When elders are humiliated, taunted, intimidated or threatened through both verbal and nonverbal actions;
Abandonment: When a vulnerable adult is deserted by someone who is expected to care for them;
Exploitation: When predators take an elder's financial assets for personal gain;
Physical Abuse: The infliction of pain and injury through assault, restraint, etc.;
Sexual Abuse: Forced sexual contact without consent.
An Underreported Crime 
Elder abuse often goes unreported; in fact one state attorney says that just one in 14 actual cases of abuse ever makes it to his county office.  This is true for a number of reasons:
Seniors are often isolated and/or suffer cognitive impairment and cannot report for themselves;
Family members often do not recognize the signs of abuse;
Wealthy seniors who experience financial exploitation are sometimes too embarrassed to report it.
Building Awareness 
What can families do to protect their loved ones?  Simply put, they need to be cognizant of the signs and symptoms of abuse:
Unexplained physical symptoms like bruises, burns, etc.;
Sudden changes in a loved one's financial situation;
Bedsores, sudden unexplained weight loss or other physical/mental changes;
Signs of fear or withdrawal around caregivers;
Significant changes in personality.
Dealing With Suspected Abuse 
If you see immediate danger, call 911.  If you simply believe that abuse is occurring but have no proof, understand that it is not up to you to actually prove. But you do need to report concerns to the Adult Protective Services agency in your area. Ultimately, you may wish to file a personal injury lawsuit and/or criminal charges against the abuser, whether it is a family member, caregiver, care center, or spouse of the abused individual.
Get Help Today 
At The Law Office of Hasson D. Barnes, our Baltimore personal injury attorneys are experienced and knowledgeable, and can help you recover damages to address the harm experienced by your loved one.  Contact us today for compassionate and accurate legal advice.
Resource:
acl.gov/programs/elder-justice/what-elder-abuse