Divorce: Getting It Right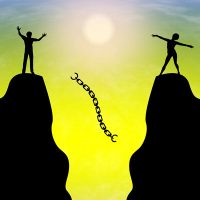 Sure, divorce can be stressful, but the fact is, some people make things more difficult than it needs to be.  So before you take it on, consider the following dos and don'ts:
Do hire a local lawyer to represent your interests: Things will work out better if both you and your spouse have your own attorney to help you make the best decisions possible.
Don't use this process as a way to torture your spouse: Making things miserable could boomerang, making the entire procedure more difficult for you both.
Do learn the requirements for filing: Specifically, understand the residency requirements, and other basics so you don't start off on the right foot.
Do consider the different kinds of divorce: Will the divorce be contested or uncontested? Litigated or mediated? The differences in cost, stress, and outcome can be substantial.
Don't sign papers you haven't read and understand: There will be difficulties, and you don't need to cave in to demands that you don't believe are fair and beneficial to all parties. Your lawyer should be advocating for you while painting a picture of what's realistic.
Do refinance marital debt: Chances are your marital debt will be divided, and you'll want to make sure all debt is refinanced in the name of the person who is responsible.  Otherwise, if your spouse defaults down the road, creditors could conceivably come after you.
Don't put kids in the middle of things: You're going to experience some negative emotions, but make a point of keeping your kids safe from emotional outbursts that vilify your ex. Support a healthy relationship between the kids and both parents for the kids' sake, and avoid accusations of parental alienation, which could result in custody decisions by the court that you won't like.
Do make rational financial decisions based on your new circumstances: Many divorces lead to changes in lifestyle, habits, and living arrangements. Hanging on to expensive homes, vehicles, and so forth may lead to bills that are out of your comfort level.
Don't try to hide assets: You are legally required to disclose all financial assets. If a forensic accountant finds something you tried to hide or disguise, there will be unpleasant legal consequences.
Do think about things in the long term: While there are plenty of legal issues in the here and now, it would be a mistake to ignore issues that will arise down the line. Decisions about retirement, pensions, and the kids' college expenses are critical to consider.
Don't vent on social media : It will likely come back to bite you.
Getting it Right 
The knowledgeable Baltimore family attorneys at the Law Office of Hasson D. Barnes are prepared to help you get a fair and satisfying divorce settlement, guiding you to positive decisions throughout the process.  Schedule a confidential consultation in our office today.