Dealing with the Unthinkable: Workplace Fatalities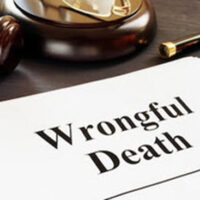 We all take it for granted that our loved ones will go to work and come home safely at the end of the day.  When that doesn't happen because of a workplace fatality, dealing with the jarring realities of life going forward can be nothing short of overwhelming. Having an experienced Baltimore wrongful death attorney by your side can help you make the right decisions for you and your family in the face of such tragedy.
Fatal Injuries on the Job 
Certain subgroups of workers are particularly vulnerable to workplace fatalities.  Studies show that of the approximately 5,000 deaths that occur in the workplace annually, and roughly one in five involves Hispanic/Latino workers.  Employees over the age of 65 are another group with particularly high numbers involved in such fatalities. Finally, we know that men are involved in these incidents more frequently than women. What else do we know about these calamities?
Occupations with High Risk 
A number of occupations are associated with particularly high risk, including those that require electrical work, steel work, and extreme heights such as roofing.  Fishing and logging workers, as well as those working in private gas and oil extraction, are exposed to more dangerous and potentially life-threatening responsibilities than many other professions. That being said, what are the most dangerous jobs in the country?
Drivers of tractor-trailers and other heavy equipment are the most likely of all workers to experience a workplace fatality;
25 percent of occupational fatalities are traffic accidents;
Private construction sites are involved in one of every four workplace fatalities.
Activities that Take Lives 
So what are the responsibilities in which workers engage that prove to be fatal?  Some of the leading actions that result in death include:
Accidents involving transportation;
Interactions with heavy equipment and/or machinery;
Nearly one in five deaths are the result of violent encounters with animals or people, including suicide;
Toxic exposures;
Electrocutions, explosions, and fires;
Falls, slips, and trips.
Why are Lives at Risk? 
In far too many cases, occupational fatalities occur because of unsafe conditions and extreme risks in the workplace.  While the Occupational Safety and Health Administration does provide materials and training in order to improve workplace safety, it is of no value when employers refuse to take advantage of them, or worse, exercise lax adherence to safety standards.  Employees are entitled to a safe workplace.  That means employers must take a no-nonsense approach to safety precautions and protocols.  Failure to take this responsibility seriously can and does result in death, and, consequently, employer liability.
Following a Workplace Fatality 
Losing a loved one is never easy.  When the loss is the result of a preventable occupational incident, it is even more difficult to make sense of the anguish.  At the Law Office of Hasson D. Barnes, our compassionate wrongful death team will pursue damages on your behalf with fervor.  To discuss your situation, contact our Baltimore office today.
Resource:
bls.gov/news.release/pdf/cfoi.pdf