Dangers Related To Space Heaters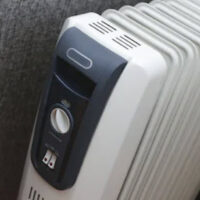 When a public housing project went up in flames in the Bronx, it was just one of about 1,700 fires in the United States that were blamed on space heaters every year. The Bronx fire resulted in 19 deaths and over 30 hospitalizations—all the result of a malfunctioning space heater. While many people rely on these heaters for warmth during frigid months, the sad fact is that fires related to these devices often result in property damage, injuries, and fatalities. Unfortunately, standards for space heaters are largely voluntary, meaning manufacturers may choose to cut safety corners by leaving auto shut-offs or stabilizing features off of their products.
Potential Problems 
About half of fatalities caused by fire are associated with space heaters; that's according to U. S. Fire Administrator Lori Moore-Merrell.  It amounts to roughly 80 deaths and 160 injuries annually, primarily during the winter months. There are key issues that make these devices particularly dangerous.
The first such issue is space. In order to safely and properly operate, they require ample space—three feet, to be specific. Unfortunately, when space heaters operate too closely to flammable items like curtains, mattresses, bedding, or other items, they can ignite them.  It's estimated that half of home fire fatalities are the result of space heaters being place too close to such materials.
Instability of the heater can be an issue, as well. If it is not standing on a solid, sturdy surface, it could topple over unexpectedly.  There should always be a "no-kid zone" surrounding the heater, and the cord should be tucked safely out of the "tripping zone".
Extension cords should never be used with these heaters, particularly when they are not equipped to handle the energy load required. Breaking this rule could result in a case of overheating.
Space heaters that lack automatic shutoffs after a certain period, like many older models, must be operated according to the manufacturer's instructions. A heater that is left on for too long could lead to a meltdown of components like the plastic and the wires. Ultimately, ignition of these apparatuses could lead to disaster.
Make Safe Choices 
It is important for adults to maintain the operational ability of any space heater they are planning to use.  If wires are fraying, knobs are not working properly, or it smells like something is burning, it's time to get rid of the device.  Even when your space heater is in pristine condition, it's important to keep an eye on it.  Never leave it running unattended or fall asleep with it running.
Have You Been Injured by a Malfunctioning Space Heater? 
If you or a loved one has suffered serious harm due to a malfunctioning space heater or negligent/reckless use of a space heater, the knowledgeable Baltimore personal injury attorneys at The Law Office of Hasson D. Barnes can help. Schedule a confidential consultation in our office today.
Resource:
reuters.com/world/us/new-york-city-apartment-building-fire-critically-injures-32-officials-2022-01-09/