Collisions Involving Mass Transit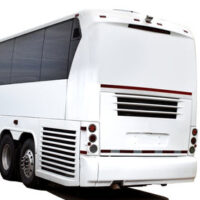 When commuters choose to ride a bus rather than taking their own vehicle, they do so for many reasons.  Some individuals may not have a personal  vehicle; others may find the commute less nerve-wracking when they're not behind the wheel.  Still others may choose a bus in order to take one more vehicle off the road, decreasing congestion and pollution.  While these are all excellent reasons to ride the bus, none of them take into consideration the worst-case scenario:  what if the bus is involved in a collision?  If you are injured in an accident while taking advantage of mass transit in Maryland, a local personal injury attorney may be able to help moving forward.
Tragedy Strikes 
Unfortunately, collisions involving busses occur more often than you might think.  In recent months,  two separate incidents have led to multiple hospitalizations:
When a pick up truck and a bus collided in Essex, one person experienced life-threatening injuries, while at least seven others required hospitalization for less serious injuries. The bus had been at a stop to let passengers disembark, when they felt a violent jarring, knocking people off their seats.  Soon, the bus was filled with smoke, and passengers panicked in a rush to get off the bus.
A number of individuals were hospitalized and two lost their lives in a collision involving a Maryland Transit Administration bus and a Hyundai sedan in Baltimore. Officials report that the MTA bus was exiting the light rail station when suddenly the sedan slammed into it.
Legal Options 
After experiencing injuries due to an accident while riding a bus or other public transit, many questions arise:
What was the cause of the accident?
Who is at fault for the accident?
Was negligence or recklessness a factor?
Will multiple lawsuits be filed?
Is there a statute of limitations?
Who will pay for my injuries and associated costs?
Duty of Care 
Federal statute requires all entities involved in mass transit to exercise reasonable care.  A failure to do so could be labeled as negligence, resulting in carrier liability.  Negligent behaviors might include:
Driving while fatigued;
Ignoring posted speed limits;
Improper lookout at railway crossings;
Failing to stop at posted signs and signals;
Driving while under the influence of illicit or licit drugs or medications;
Driving while distracted by cell phone use, eating, etc.;
Failing to signal for lane changes or turns;
Failing to ensure the vehicle is properly inspected and maintained.
Contact an Attorney for Help Today 
In the event you or a loved one suffers serious harm while riding a public bus or other form of mass transit, it is important to quickly secure legal assistance to address the matter.  At The Law Office of Hasson D. Barnes, our experienced Baltimore criminal & civil litigation lawyers will pursue an investigation and fight for justice on your behalf. Contact our office today to schedule a confidential consultation.
Resources:
baltimore.cbslocal.com/2019/10/14/crash-involving-bus-in-essex-injures-multiple-people-officials-say/
wbaltv.com/article/two-dead-after-crash-involving-mta-bus-in-southwest-baltimore/26477328