Child Custody Jurisdiction and Out-of-State Arrangements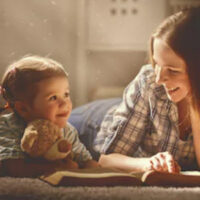 If you are divorced and dealing with custody issues with a former spouse who has moved outside of Maryland, you likely have myriad questions relating to jurisdiction and how to resolve disputes related to your children. Only one state may have jurisdiction; otherwise competing orders could lead to serious confusion and injustice. In Maryland, having an experienced family law attorney on your side can make the resolution of such issues much simpler and easier.
The Uniform Child-Custody Jurisdiction and Enforcement Act 
A federal Act, the Uniform Child-Custody Jurisdiction and Enforcement Act (UCCJEA) precludes a parent from moving out of Maryland in order to attempt to secure a more advantageous custody agreement in another state. That means another state will recognize the custody agreement established here in Maryland.
Considerations Prior to an Established Custody Agreement 
The UCCJEA looks at factors when considering jurisdiction matters when custody matters are initiated for the first time and one parent lives outside the state of Maryland.
Home State: In the event the child has lived in a different state for six months or longer prior to custody determinations being made, that state will have jurisdiction.
Significant Connection: When the child and one of the parents have a substantial connection in a particular state, jurisdiction may be established there.  Substantiation of the child's relationships, protection and care must be firmly established.
More Appropriate Forum: Sometimes one state demonstrates that it is simply a more appropriate forum, and the previous two jurisdiction claims are declined on this basis;
No Other State Jurisdiction: In the event another court in another state declines to claim jurisdiction, this may be the final reason for jurisdiction to lie in a particular state;
Emergency: In the event a child is currently in a state and must be protected from abuse or abandonment, temporary jurisdiction may be established.
Declining Jurisdiction 
A court sometimes declines to claim jurisdiction when, for a variety of reasons, another state would more appropriately handle the case.  This is referred to as being an inconvenient forum and courts look at a variety of issues, including:
Past or potential violence and the best protections for the child;
The duration of time during which a child's residence was in a different state;
The physical distance between the two states;
The financial circumstances of the parties involved;
Decisions concurred upon by the parties involved;
Types of evidence, including the child's testament, relating to the case;
Previous experience with the facts of the case or issues relating to impending hearings in one state.
Advocating for You 
Custody issues can be complicated under the best of circumstances.  When one parent lives in a different state, those complications can grow exponentially.  At the Law Office of Hasson D. Barnes, our Baltimore family lawyers are equipped to advocate for you regardless of the particulars of your case.  Contact our office to schedule a confidential consultation today.
Resource:
bwjp.org/assets/documents/pdfs/a_practitioner%E2%80%99s_guide_to_the_uniform_child_custody_jurisdiction_and_enforcement_act_uccjea.pdf