Celebrity Divorces Cost Millions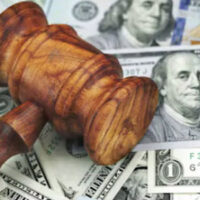 While property settlement issues are never easy, when huge amounts of money are involved, the eye-popping settlements can provide both former spouses with luxury living for years to come.  Such is the case in many celebrity divorces, where well-known stars wind up paying spouses millions when the marriage falls apart.
Property Division in Maryland Divorces 
In Maryland, property issues may be decided by the divorcing couple themselves.  In the event the Court has to step in, Maryland's Marital Property Act guides decisions related to property, following the concept of equitable division.  Unlike community property states, which split marital assets evenly, Maryland rules allow for a number of considerations to be weighed in making determinations as to who gets what in a divorce.  The contributions, financial and otherwise, the economic status of each person, and even the circumstances leading up to the divorce may be factored in, among other issues.  This means that equitable may turn out to favor one spouse more than another in a Maryland divorce. 
Celebrity Settlements 
Wherever a divorce is filed, if big money is involved, the settlements and spousal support agreements can seem unbelievable to the typical Marylander.  Such is the case in many celebrity splits:
Dre and Nicole Young recently announced they are calling it quits, ending a 24- year marriage. Young is requesting spousal support to the tune of $2 million a month in order to support her in the lifestyle to which she has become accustomed. She views the amount as reasonable, considering the $800 million empire Dr. Dre has amassed during his hip-hop career.  A prenuptial agreement provides what she says are the guidelines for such a settlement; only time will tell how successful she is.
After just over a year marriage, Jennifer Lopez and Cris Judd divorced, settling on around $14 million going to Judd.
After 9 years of marriage, Mick Jagger and Jerry Hall divorced, reportedly after Hall discovered Jagger had fathered a child with someone else As it happens, the 1990 marriage—which took place in Bali, Indonesia, was not legal, enabling Jagger to seek an annulment rather than a legal divorce. Even so, Jagger wasn't off the hook for support, and he was ordered to pay out $15-$25 million.  While it sounds like a lot, keep in mind that it was a drop in the bucket for the performer, who is reportedly worth over $500 million.
When Matt Lauer was accused of sexual misconduct at NBC, his wife of nearly 20 years filed for divorce. Although the couple reconciled later she netted around $20 million.
After Diane Ritchie claimed financial needs including a monthly clothing bill of $15,00 and another $50,000 per month for massages, manicures, and assorted personal services, she agreed for a $20 million settlement from husband Lionel Ritchie.
President Donald Trump paid a reported $20 million after his divorce from wife Ivana in 1992.
Ted Danson's second divorce cost him $30 million in the settlement with Casey Coates in 1977.
Michael Douglass forked out $45 million in the divorce with Diandra Douglass, in addition to homes in both Majorca and Beverly Hills.
Your Advocate 
Whatever your circumstances, the experienced Baltimore divorce lawyers at The Law Office of Hasson D. Barnes will look out for your best interests in your divorce.  To discuss your situation, contact our office for a confidential consultation today.
Resource:
gobanking.com/most-expensive-celebrity-divorces-2-2-2-2-2/
https://www.hbarneslaw.com/you-want-a-divorce-but-cant-locate-your-spouse-now-what/