Big Medical Malpractice Payouts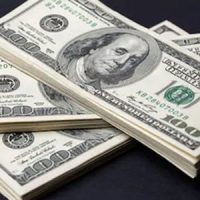 Negligence in the medical field can result in tremendous suffering, and even death. One study conducted by Johns Hopkins concluded that about 250,000 needless deaths occur across the country every year due to medical errors that are completely preventable. That's one reason that juries are more and more likely to compensate victims of medical malpractice in a big way.  While many cases are settled long before they make it to a courtroom, some very large verdicts on behalf of victims have been handed down in recent years.
$75 million:  When a young man experienced a stroke while in the care of a chiropractor, he was immediately sent to the emergency room.  However, the stroke was not diagnosed for a full day, in part because pertinent information was not conveyed from the E.R. to other physicians. Other issues included a misreading of imaging by the radiologist.  Ultimately the victim was awarded $29 million to address medical bills and $46 million for his pain and suffering.
$97.4 million:  When a young woman entered the hospital in labor, there was concern about the baby's heart pattern.  While a C-section may have alleviated any issues, the doctor instead medicated her to slow her labor and focused on two other deliveries in the hospital at the time. As the baby's heart rate deteriorated further, no one paged the doctor, and nurses attempted to deliver the child vaginally. The doctor arrived and used a vacuum extractor and forceps, which led to bleeding on the baby's brain. The combination of errors resulted in severe injuries to the child, who will need full time care for the rest of his life.
$111 million:  After a 17-year old suffered a broken leg while playing indoor soccer, he was treated and discharged from the hospital a day later. At the time of his discharge he was suffering with burning, numbness, and other issues, and less than a week later had a second surgery by a different doctor for what was diagnosed as acute compartment syndrome—a serious medical issue that was missed on his first visit.  Consequently, the youngster required more than a dozen more operations, and has been left with lifelong disabling injuries. The jury awarded him $1 million to cover medical costs, and another $110 million for pain and suffering.
When You Don't Get the Care You Deserve 
Responsible, knowledgeable care: that is what we have the right to expect from medical providers.  When they fall short due to recklessness or negligence, the consequences can be dire.  If you or a loved one has been the victim of medical malpractice that has led to significant problems or even death, the compassionate, experienced Baltimore personal injury attorneys at the Law Office of Hasson D. Barnes can help. Contact our office for a confidential consultation today.