Autonomous Vehicles, Accidents, and the Future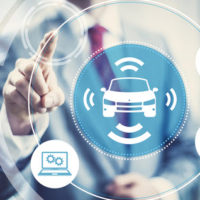 The shocking number of autonomous vehicle accidents that have injured and killed both drivers and pedestrians over the last few years understandably has people worried, especially since the autonomous vehicle promoters appear to be undeterred in pushing forward as fast as they can to get as many of these vehicles as possible out on the road. The sentiment appears to reflect a very "pedestrian beware" kind of mentality; whereby accident prevention consists of hoping that everyone will just be "lawful" and "considerate."
Yet, unfortunately, this isn't going to stop deadly accidents: According to one study, the risk of pedestrian-motor vehicle accidents was more than two times greater at marked crosswalks than outside of them, especially if a stop sign or traffic signal wasn't present. Clearly, a pedestrian simply following the law doesn't provide the penultimate protection from accidents occurring.
A System with More Human Intelligence, Not Less
This begs the question of how accidents actually are prevented, and where autonomous vehicles—which lack that "human" element—fit into the scheme. Anyone who has ever averted a potential accident knows that avoiding this kind of danger often requires last minute, quick thinking on your feet, which is an attribution of human intelligence. This points to the need for drivers, not pedestrians, to be more cautious and lawful when it comes to the safety of pedestrians and other drivers on the road, and, arguably, the implementation of a system that enhances human intelligence and judgment instead of suppressing it and turning everything over to a computer. Yet rather than embrace this reality, we, instead, appear to be placing our bets on the "driverless future."
The Law in Maryland
When it comes to auto accidents, regardless of whether the vehicle(s) involved were autonomous or not,  Maryland is known as a "fault" state, which means that whoever was at fault for causing the accident is responsible for all the harm that results, including damage to the vehicles, medical expenses, lost wages, etc. of those injured/harmed.
If you are a pedestrian or driver who has been injured due to another driver (or, in the case of autonomous vehicles, sometimes the manufacturer as well), you have the option of filing a claim with your insurance, the at-fault party's insurance, or a personal injury lawsuit against the at-fault driver. Because insurance companies – including your own – sometimes try to lowball claims, and also because there are policy limits on any insurance policies, filing a personal injury lawsuit is sometimes necessary in order to ensure that you obtain the compensation that you need, and that justice is done.
Maryland Car Accident/Personal Injury/Wrongful Death Attorneys Serving Baltimore & Surrounding Areas
In order to properly protect pedestrians and other drivers, we, as a society, have to decide if and how we want to use autonomous vehicles, as the vehicles themselves will not deliver efficiency or safety.
If you were injured, or a loved one was killed, due to someone else's negligence on the road—including someone who was driving or test driving an autonomous vehicle—contact our Baltimore personal injury attorneys at the Law Office of Hasson D. Barnes, LLC today to find out how we can help. Note that, in Maryland, you have three years from the date of the accident to bring your claim.
Resources:
wired.com/story/self-driving-car-developers-should-put-pedestrians-first/
jamanetwork.com/journals/jama/fullarticle/195463